I just went for an early morning run through the blue-skied city: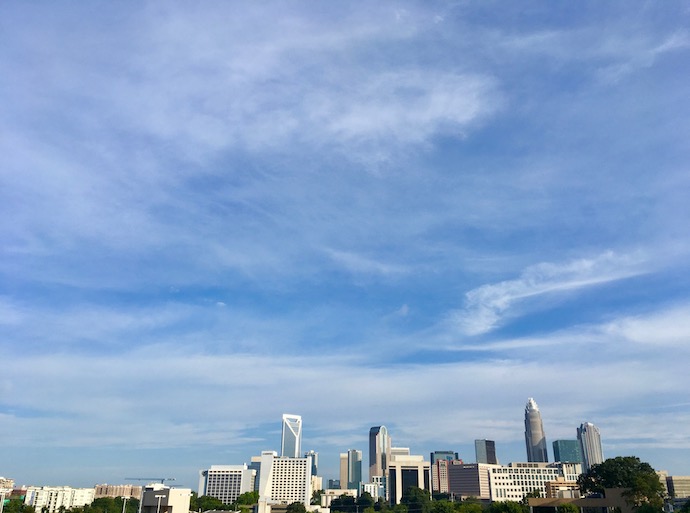 About halfway through beating feet, a guy walking toward me pulled a cigarette out to light up. When our eyes met, he looked at the cigarette and back at me a couple times. Right as I passed him, he put it back in the box.
Yahoo!
Maybe it was a coincidence, and maybe he lit that stick up two seconds later. Either way, I'm hoping our unexpected quick interaction made him stop and think for a minute about smoking.
Happy Monday!
Want to make a positive impact? Keep going out into the world and doing what you love.
#LifeOutsideTheDroneZone #HopToIt #TodayIsTheDay