I'm currently sitting in my travel office for this week; the counter at the Blue Benn Diner: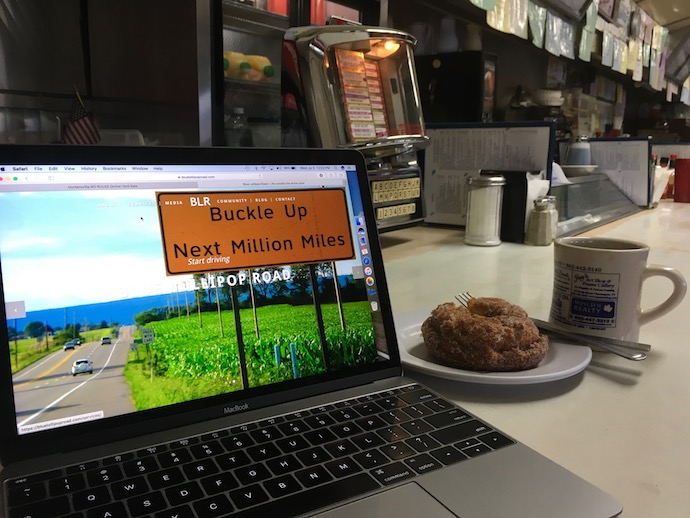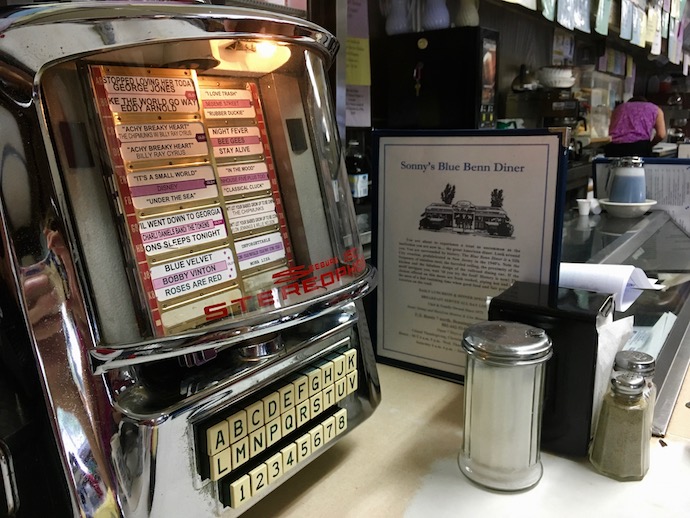 I can't get enough of this place when I'm in my hometown for BLR Play It Forward week each summer, even though I miss my coffee buddy so much.
I arrived in Vermont late Sunday night, and have spent the last few days reconnecting with some of my favorite people, and putting the final touches on plans for our 6th annual event that kicks off on Friday night. Sometimes I have to pinch myself at how ridiculously gorgeous this place I grew up in, is: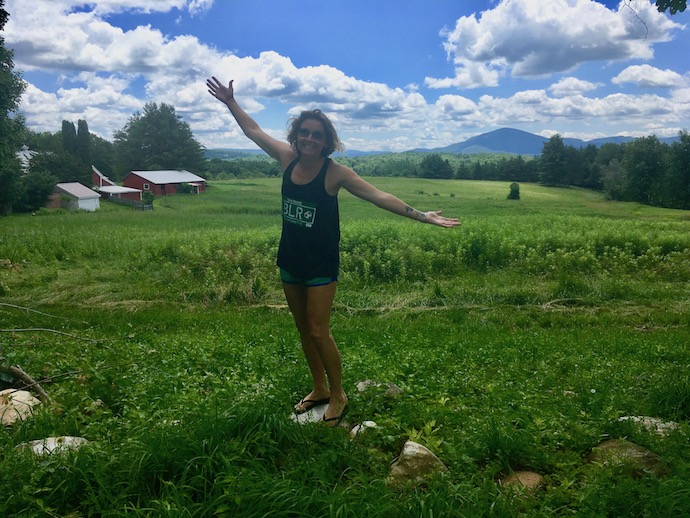 That's view of Mount Anthony and the Bennington Battle Monument above. I took this photo from the town park where we will reveal our community give back surprise on Saturday. To say I'm excited and proud is an understatement. I'm trying my best to keep things under wraps as we complete all parts and pieces, but I really want to shout from the green mountain tops about the all the good heart and effort so many people have put, into making this special gift happen. I know the families of our girls will love it.
Today this article was published in the Bennington Banner.
REMEMBER. CELEBRATE. LIVE.
It's so important to remember where we came from, no matter how far we might go from "home." Giving back is key. Celebrating each day, and the happy memories we have, honors those we might not be able to see in person anymore. Living, realizing today is the day, to go, be, see, and do, is how we respect the clock that doesn't stop.
Much of this life is so bittersweet. As we carry our bruised hearts around each day, I hope the voices of laughter that remain will always inspire us to keep arms wide open.
#AlwaysLookingUp #PlayItForward #RespectTheClock