January 11, 2018
In
Alaska, Arizona, Georgia, Illinois, Indiana, Louisiana, Maine, Massachusetts, Minnesota, New Hampshire, New Jersey, New York, North Carolina, North Dakota, Ohio, Oklahoma, Oregon, Pennsylvania, Photos, South Carolina, Tennessee, Texas, Travel, Utah, Vermont, Virginia, Washington, West Virginia, Wisconsin
1.10.18
I took this photo at the DMV today: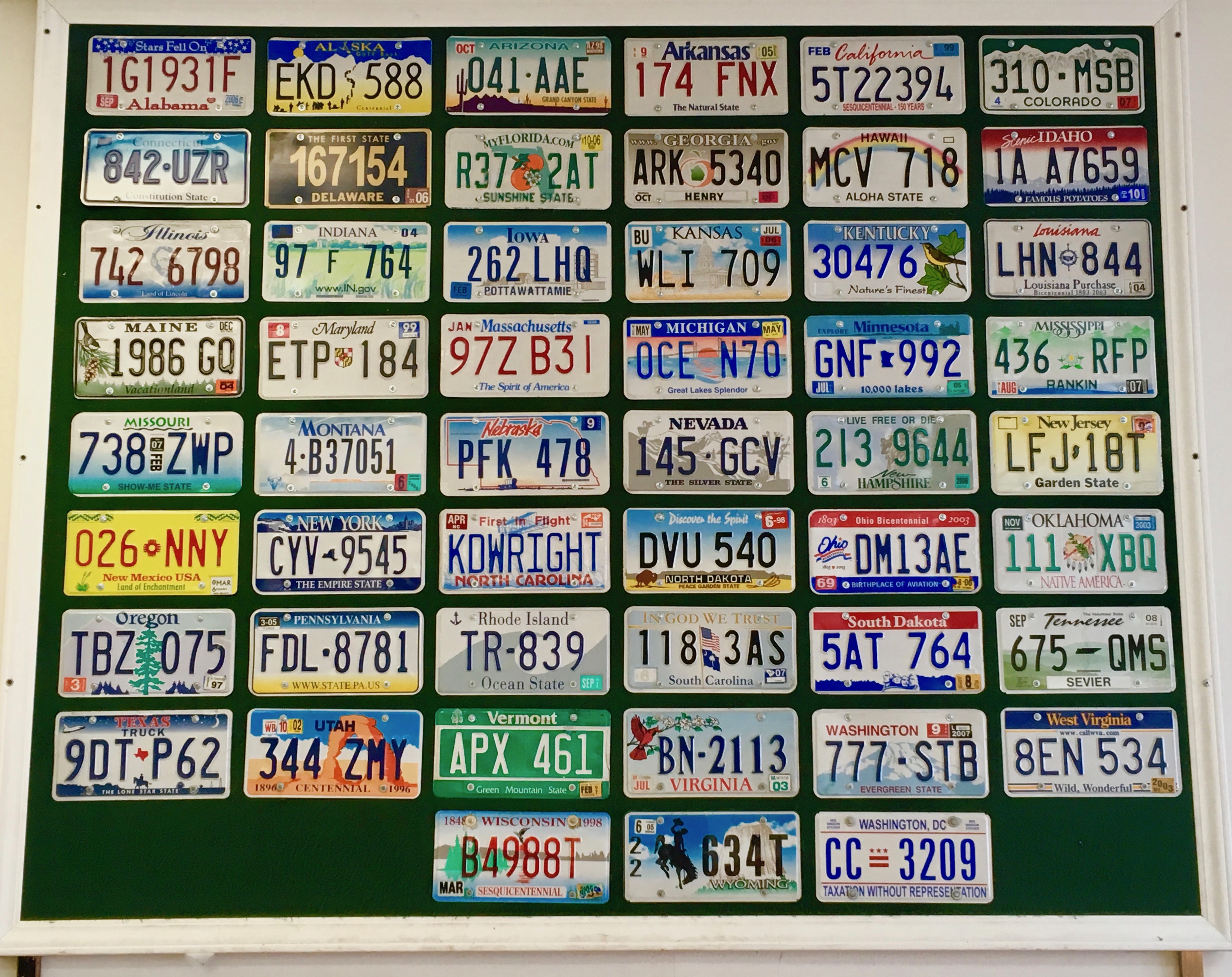 …and I had a shockingly easy, helpful experience. (See?! There's hope for everything!)
The license plate is always the first thing I look at when I see a car. Still. Since I was little, anytime we drove anywhere, I would look for plates from states I hadn't seen before, and daydream about where the people inside the cars were going. I would wonder about what these places looked like, and fantasize about going to them someday.
I've spent time in all 50 states and 19 countries at this point. Seeing this wall yesterday made me feel that fire inside I love, for adventure and the possibility of everything out there, to see, be, and do. I still believe "travel" is the fastest route to your truth; Putting yourself in any completely foreign/uncomfortable/new environment, staying flexible, and figuring out how to independently navigate is incredibly empowering.
Today I celebrate possibility in the unknown, and all the magic that can happen when you take a step towards life to somewhere new. 
Today is the day. The road awaits. Where are you going?
#StartDriving #LifeOutsideTheDroneZone #StepOutside
*Feeling stuck? Overwhelmed? Ready to make a change? Call me! (804.339.6514) I can help.