October 16, 2013
In
Alaska, Argentina, Bermuda, BLR Play it Forward 2012, BLR Play It Forward 2013, BLR Reunion Soccer Weekend 8/18/12, BLR-Mobile, Blue Lollipop Road Memorial Scholarship, blue lollipops, California, De-lish, Food, Food Porn, Funny signs, Honda, Illinois, India, Inspiration, Live the life you want to live, Maine, Million Mile Joe, People, Photos, South Carolina, Vermont
YIPPEE!!!
Today is Wednesday October 16, and this makes b-day number 5 for BLR. Let's celebrate!
Cupcake anyone?!
This is the perfect time to write about the above de-lish treat (sun drop pound cake with a sun drop glaze and lemon buttercream) that Wendi, Owner of She Daisy Cupcakery gifted me a few weeks ago after she bought a pair of my vintage Frye boots. (Craigslist rocks.) So yeah, I took a treat from a stranger. (I seem to keep breaking all those rules our parents told us to live by.) Wendi was a blast to talk to. She quit a career that was blah, followed her passion to the land of things sweet- and voila a cupcake company! Another good story about a random encounter with a hard-working, inspiring person who followed their heart. I love being able to share about these kind of people here.
Without a doubt the best part of these past 5 years on the Blue Lollipop Road, has been meeting new people, the kindness of strangers, and spending time with those already in my life that I love. What else is there, really?
Ahhh- yes, the people I've met along the way, who share similar interests:
…the cities I've fallen in love with:
…my various office locations:
…the food I've noshed on:
…the places that've helped me find the way back to myself:
…the signs that make me laugh:
…the excitement, energy, and adorable kids (and adults) who keep the Strong Mojo alive:
…the adventure from coast to coast and beyond: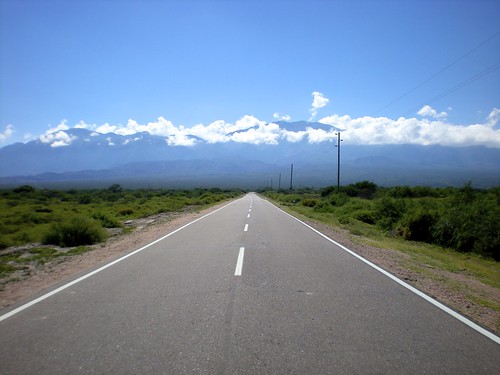 …the lessons I've learned:
…the special friends I've reconnected with:
…honoring lost friends by giving back to hometown female athletes, so they have the opportunity to go out and see a bigger world too:
(Above left 2012 Blue Lollipop Road Memorial Scholarship recipient Hannah Patterson, and 2013 recipient Mercedes Chen at a recent soccer game:)
…events with good friends in beloved landmarks:
…the strangers out there who're also on the Blue Lollipop Road:
…the freedom I have found and felt:
…the truths I've come to know and trust:
…the journeys and daydreaming in the sky:
…and on the road:
…the cheesy places I've been:
…and the beautiful:
…the nicknames I've acquired:
…knowing that there will always be bumps, so I better strap in tight:
…never losing faith in things that I hope for:
…and to wherever, and whatever- the road leads to next:
5 years ago today I drove down a road in the Outer Banks of North Carolina and "Blue Lollipop Road" popped ever so randomly into my head as I was brainstorming a best way to share my stories with more than just family and close friends. Who knew this is what it would become! I've managed all the above on a shoestring budget and with no plan whatsoever. I didn't grow up with a trust fund, I never spent my childhood jet-setting the globe with my parents (I barely made it out of the state of Vermont until I was 15), I've never taken any writing or computer classes (I'm sure that is very obvious considering my regular grammatical errors and other:), and at the risk of sounding so cliche'- I'm just a small town wildly curious kid, that came from humble beginnings, learned in an heartbreaking incident at a very young age how short life is, and since then have decided that every day is a chance and a choice to live like I mean it. During my journeys on this Blue Lollipop Road, I've learned things that've absolutely changed my perspective and my life as a whole, I've seen places that've taken my breath away, and I've met people I wouldn't have been able to in my wildest dreams- all because of this platform. Now that is something to celebrate!
I've written and shared here in and effort to keep myself in check and awake about what's really important, to prevent myself from falling into the drone-zone, and to remember all the things that are possible. I hope by visiting here, you stay fired-up about life, like a kid in a candy store too.
Here's to the next 5 years, and to going for it all.
What are you celebrating today?
#HappyBirthday #LifeOnTheBlueLollipopRoad #ThisIsWhatILove