What a happy surprise to arrive at my office today from the Bank Of Bennington!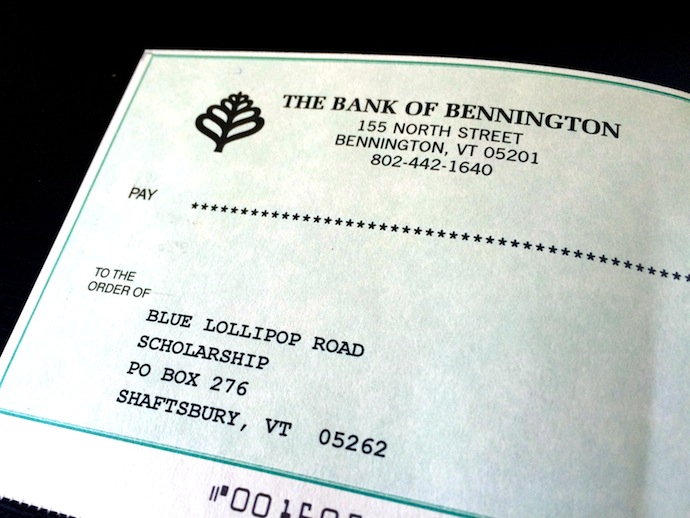 One of our alumni friends works for Bank Of Bennington, and now for 2 years in a row, they've matched her donation to the Blue Lollipop Road Memorial Scholarship fund. Now that's what I call awesome! I dig companies who do good.
Thanks Bank Of Bennington! Your support helps give students the opportunity to travel and see a world they might not otherwise have the chance to.
#Community #DoGood #PlayItForward