April 10, 2018
In
Cool companies, De-lish, Do good, Food, Great companies, Links, North Carolina, Operation Charlotte, play, Projects & Organizations I dig, Thank you, Vermont
Ben & Jerry's FREE CONE DAY! I had to get a photo of the 40th Annual poster on the window as we waited in line: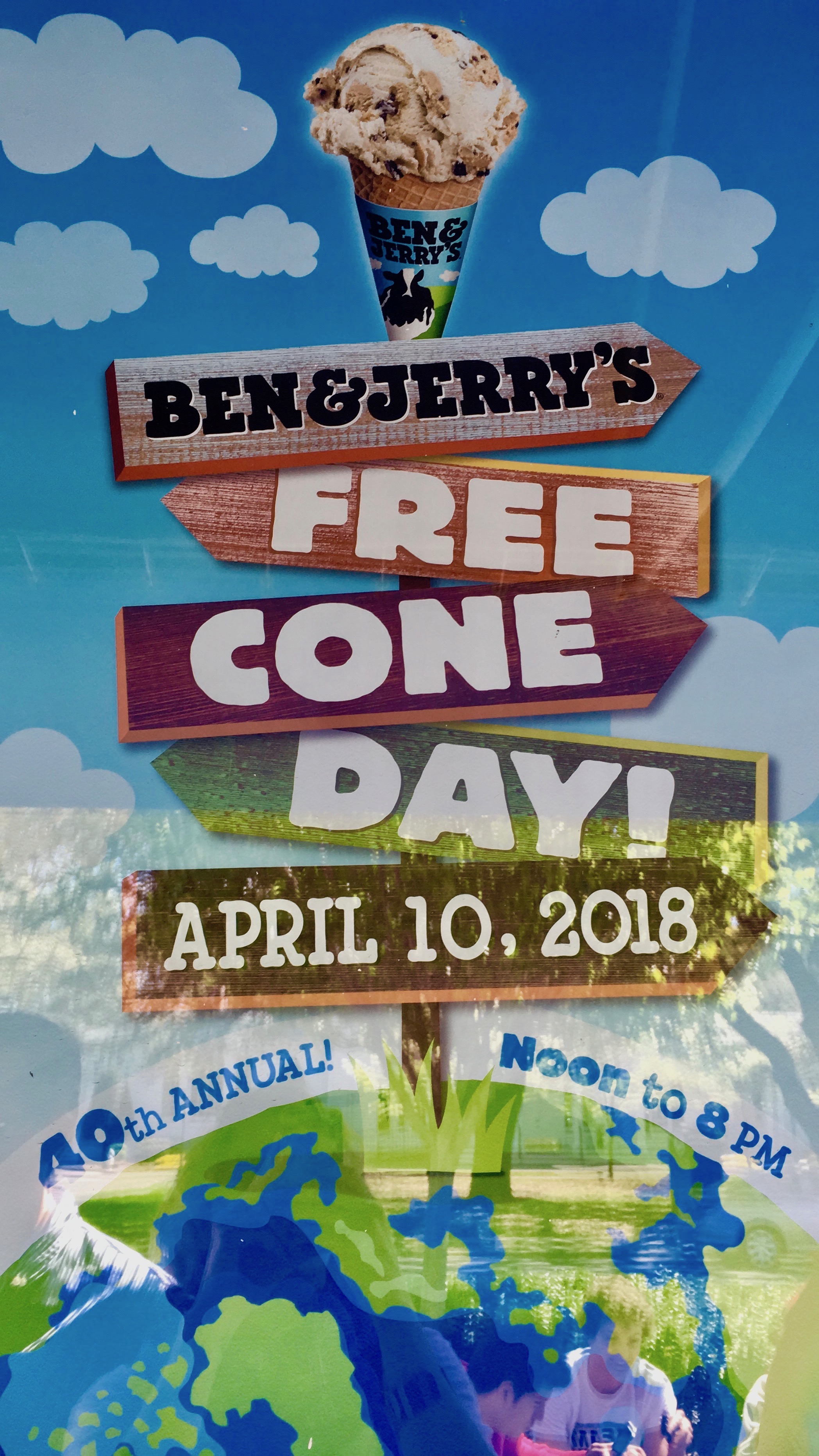 Not surprisingly, the place was packed, but the line moved fast. The wait gave me just enough time to play around with a magnet board meant for the kiddos: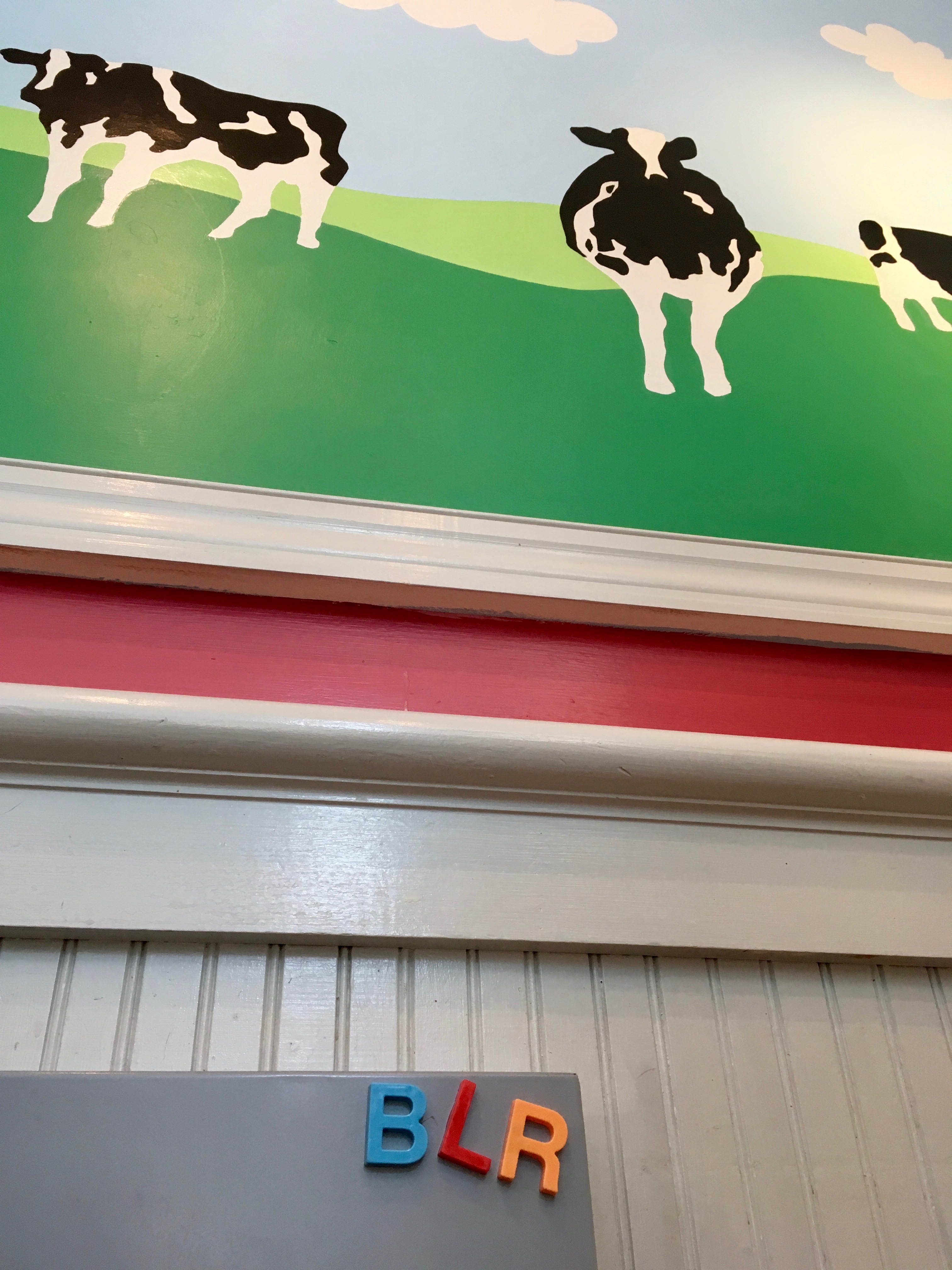 Coffee Coffee Buzz Buzz and Chocolate Therapy, please!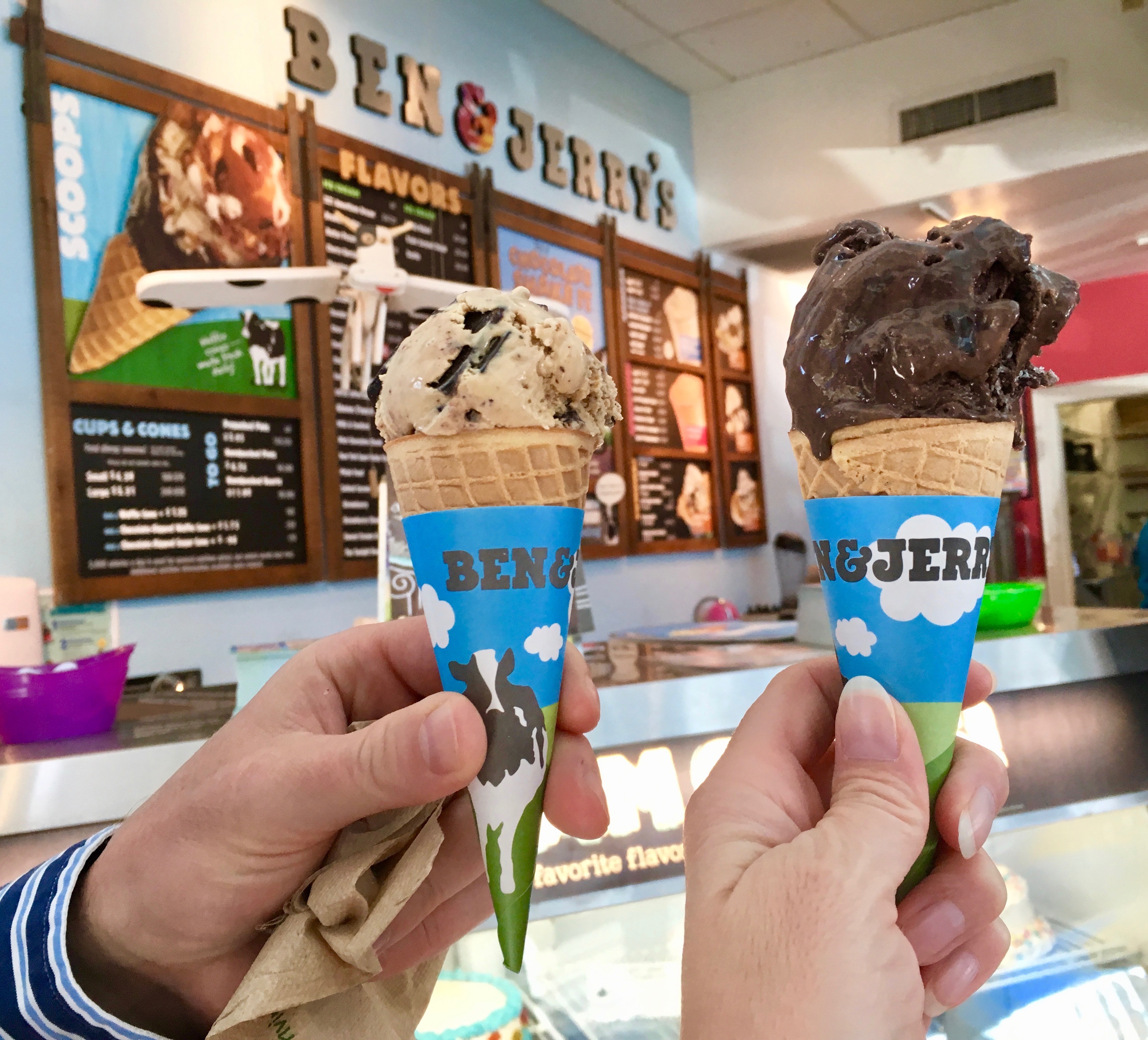 (See what we did with the cone wrappers there?:)
It's nearly 8PM now, so this glorious ice cream give back event will be over by the time I press publish, but don't worry, it'll be be back again. In the meantime, grab yourself a pint of your favorite flavor at the grocery store. You can cozy on up with your buttercup, and listen to the great story of Ben Cohen & Jerry Greenfield, and how they started their delicious frozen empire on NPR's How I Built This.
We love you, Ben & Jerry! Thanks for loving us back and showing it.
#DoGood #GiveBack #CelebrateEveryday