All hail to the coffee gods! One of my favorite things. When I was reminded of the DD freebie by my brother, I had to curb my other coffee shop habit for today and come here for morning office time: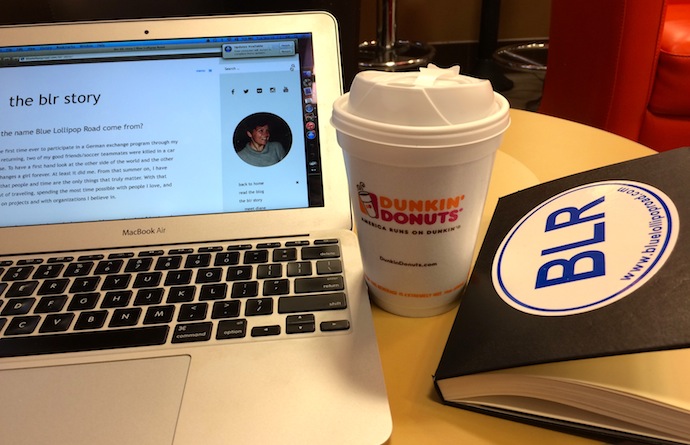 Here's a list of spots you can grab a free cup of joe (and more) today, September 29, 2015.
I haven't had the Dunkin' Donut in a very long time, but being from the north where I grew up on an occasional strawberry frosted when visiting my Grandpa at the bank he worked at, I had to get one. Makes me smile. Not the healthiest "breakfast" ever, but a good happy memory: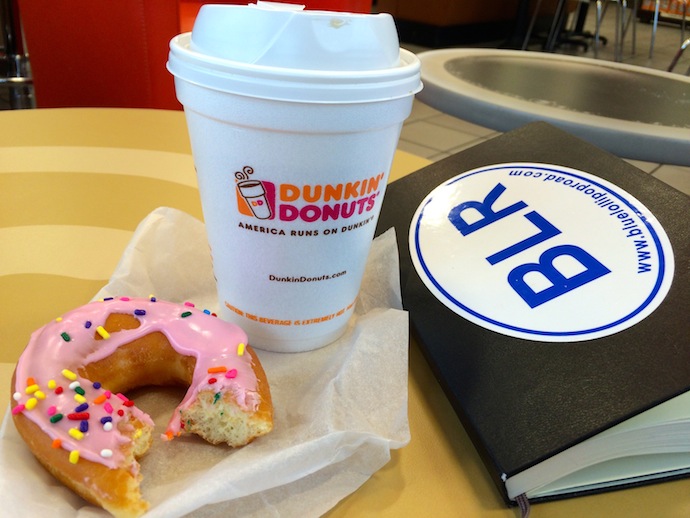 Now if we could just get this company to stop with the styrofoam cups already- they'd be doing something!
If you don't like coffee, you could just pretend you do for one day- as an excuse to call a friend or family member you haven't seen in a long time to meet up. Go chat over a cup and tell them how much they mean to you.
#SiezeYourMorning #GetUpAndGo #Coffee