Those rare times when someone takes a few extra minutes out of their day, just to be nice, do something good or go the extra mile. Those are awesome times I wish would happen more. The below email popped in my inbox unexpectedly last week from someone we met on vacation in December of 2013:
Dear Diane and Kevin,
I just took a Facebook tour of your photos. It totally amazes me just how much you have traveled and how much you two have seen. I am so pleased our paths have crossed. Knowing people like you and Kevin has certainly enriched my spirit. I guess I am getting older and I am definetly not the man I use to be but when you share your life through photos like the ones on Facebook I am so grateful I did what I did when I was a younger man. So keep on doing what you are doing. Be happy, smile, love, live. Life is like a grain of sand on the beach. So small and so precious. Keep me in the loop with the Blue Lollipop Road .
Your admiring friend,
Andy
How sweet is that?
If had to guess, Andy is mid-upper 60's. He's single and travels alone a lot. When we met him he wasn't afraid to sit down and talk to us (or anyone else for that matter.) He was kind, funny, and full of stories. I could tell he was a hard worker. An all-around interesting guy. We shared several meals with him during that week of vacation- we kept running in to each other and we all enjoyed spending that time together. And the end of the week we exchanged contact information and from there we've just kept in touch a few times via email.
This is letter makes me smile huge, and feel thankful, proud & motivated- to do more.
Everyday I wake up trying to think of ways to motivate and inspire people to be fearless, get out and travel, to explore beyond their everyday surroundings, and to talk to strangers. I know travel changes and teaches people, in a way that nothing else does and it is my biggest wish that everyone do more of it. I lobby to convince scared parents to let their kids take a Gap Year, or go on an exchange program, I try to convince adults their lives aren't going to fall apart if they decide to quit that job or person they hate and go on a walkabout to get to know themselves again or to recharge, I myself explore all the new people, places & things I can on a regular basis so I keep pushing and stretching myself- and so I have stories to share here. Hopefully these are the reasons people like Andy above write me and tell me to keep doing what I do. I love that.
Here are some photos from that holiday vacation: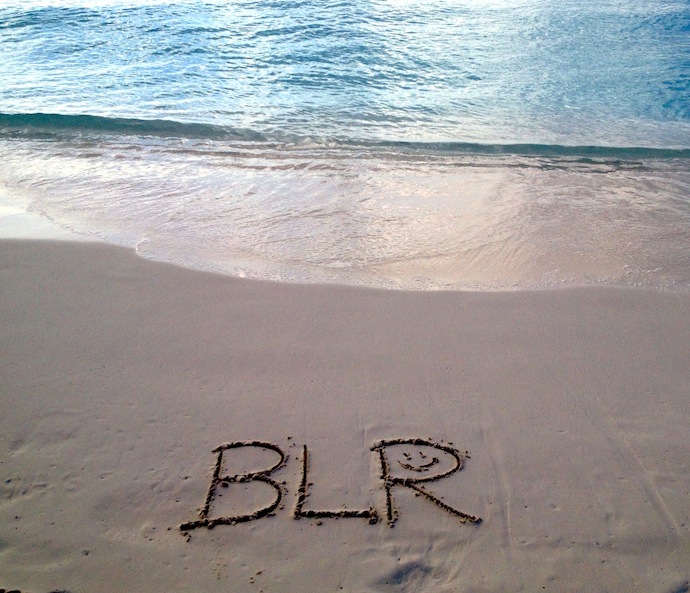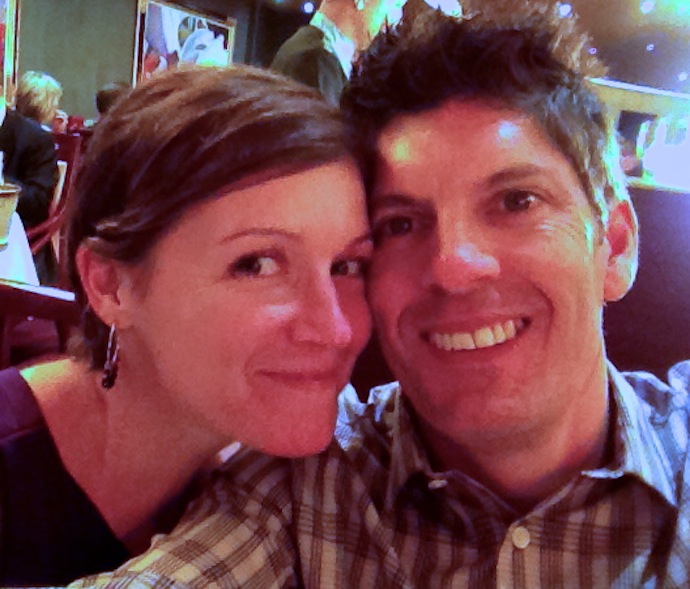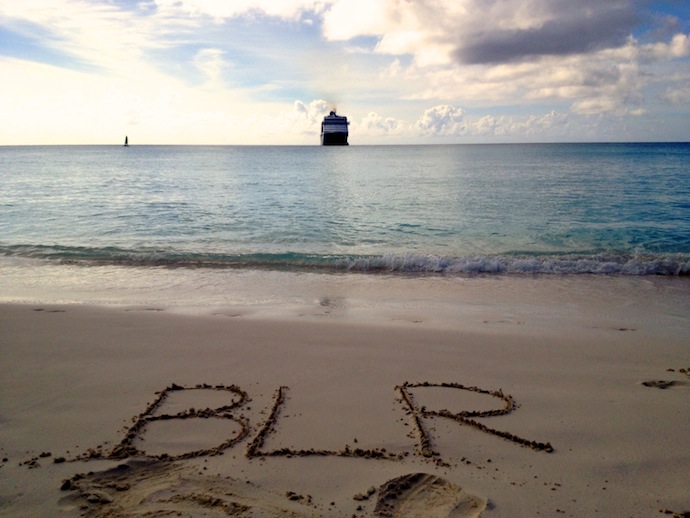 Ahhh…the Bahamas.
Dear Andy,
Thanks for cheering us on! I promise we will keep being happy, smiling, loving, and living. You are right- life is like a grain of sand on the beach, so small and so precious. We're glad there are people like you out there who recognize these things, live accordingly, and share in our adventurous spirit! We hope to see you "on the road" again.
Diane 🙂
Here's to never knowing who you'll meet and what friends you'll make!
How do you connect to make new friends?
#LettersOfInspiration #RoadFriends #LiveLikeYouMeanIt