I'm away from home base and having what I consider a most incredibly gluttonous amazing perfect day; porch, sun, palm trees close enough to touch, laptop, book, work, and quiet. For a girl like me who doesn't allow herself nearly as much "me" time she needs, yet does a great job teaching others how to take it, and take it often, I'm in heaven right now.
Let me just go ahead and call myself out here again. Just trying to keep all of us on our toes, baby:)
I'm visiting someone who's stuck at work longer than he cares to be today, but that stuck is a good thing in this case because it means I get the best of all worlds…a me fiesta, coupled with good bits of fun company at lunch and later tonight. (Win, win!) I just got scooped up for lunch and we went to one of those fascinating dive joints that I'm always on the search for. You know, the place that's just the perfect amount of grimy and always filled to the max with locals, and blue collar friendly everyone?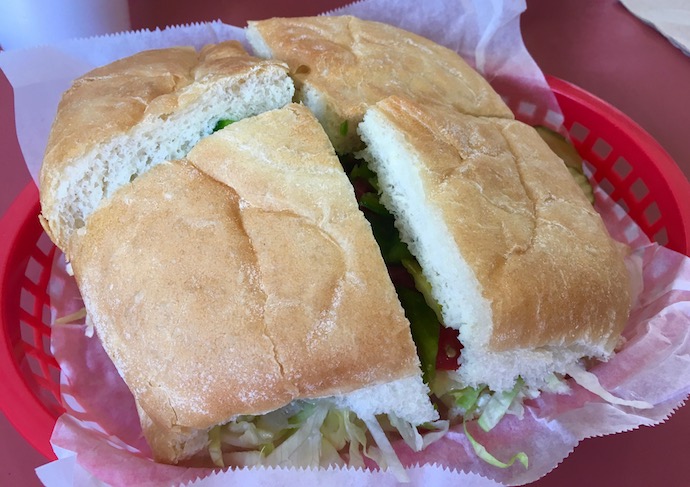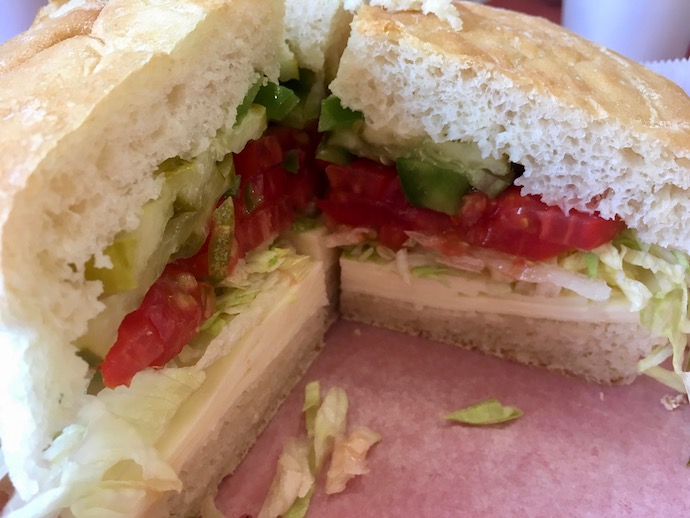 Did I mention I ordered the small veggie "round" sandwich? Mmmm…
My favorite part of our visit was the sign on the door as we walked in:
Oh travel, new spots, and good food, you are my besties!
How are you taking care of yourself today?
#AlwaysLookingUp #EverydayAdventure #LifeUnstuck
*(You know what would be extra special and awesome? If you scrolled to the bottom page of this website and subscribed to my blog posts, so you can get them in your email inbox, that's what. You know what else would be awesome? Ice cream for dinner. You can have it all! YAHTZEE! Treats left and right. Fantastic.)*