January 4, 2018
In
BLR-Mobile, blue lollipops, Honda, Inspiration, Links, North Carolina, Operation Charlotte, Photos, play, Sport, Strong Mojo, Vermont
1.4.18
Look what finally came in the mail!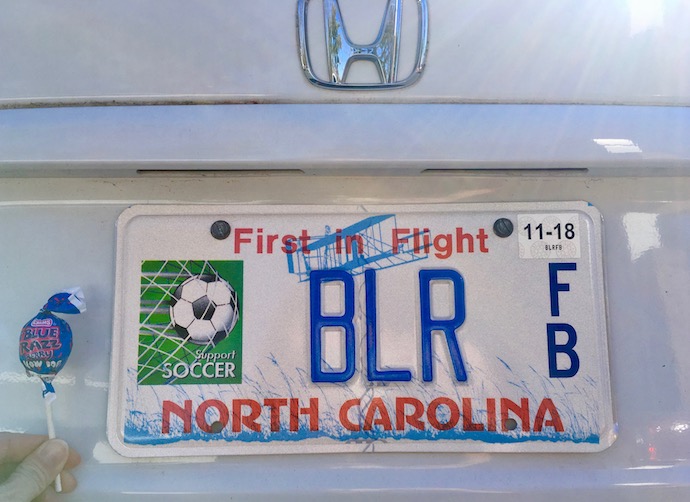 Today I celebrate license plates!
It took me a LONG time to give up my green mountain state tags (and I sure didn't want to), but imagine my delight to find a "Support Soccer" offering as an option for North Carolina.
Perfect. I think I'm in love.
You can take a girl out of Vermont, but you could never take her mojo away.
What are you doing to remember where you came from?
#StartDriving #AlwaysLookingUp #HondaLove
*Have you lost your mojo? Ready to make a change? Call me! (804.339.6514) I can help.