Hi there. It's been a while. Almost 3 months, actually. As I've been busy working with clients to help them better manage their time, space, and money, (lifestyle), I've been guilty of not taking enough time for myself to do what I love the most…be right here. Pretty ironic, eh?
Let's talk about QUALITY over quantity.
I spent years traveling alone. I'm a big huge fan of solo time. Silent time. Ahhh…the time when nothing is beeping or dinging. That place where you can just breathe, and become more of yourself. Quality time. Think about it, how much quality time have you gotten with yourself, your work, or your family, lately? These days, we even take our phones to the bathroom. Hello, 24/7 plugged in, even when (ahem) are bodies are trying to unplug themselves. Sheesh.
It's a little much.
Welcome to the spinning club. The place where you snap at your partner, don't run outside and play with the kids anymore, where your pants are getting tighter because who has time for the gym, and by the time you pick up that magazine you wanted to read front to back, you realize the date says November, 2018 when it's May, 2019. We are overwhelmed, and have no idea how we got there. We are so burned out, at both of those candle ends, we want to just snap it over our knee.
Pass the tequila! Nah, that's not a good idea.
I learned long ago, that whenever I start feeling like a total brat, and I want to punch someone, or something in the face, I need to get the hell outta Dodge. Dodge for me means my apartment/city/routine. I'm not the kind of gal who punches people or things, so when the mighty beast fist starts clenching, I know it means…pack your bags, sister, and run for the border.
When's the last time you wanted to punch someone or something in the face? Do you even have any idea about what you might need when you're about to lose it on that poor grocery store clerk for simply asking how your day was?

I've been at a lake for a few days now, on a private road that's not even state maintained. The only sounds have been birds, and an occasional boat. Heavenly. I've showered daily, but only put a bra on to go to the grocery store, and I really have zero desire to go back to the rat race. Not because I don't love going to the gym, helping clients, connecting with friends, working my tail off, attending swanky events, sporty events, and educational events, or wearing bras…but because I know all too well how easy it is to get sucked into that gerbil wheel that makes us all a little crazy from time to time.

So what do we do when the peaceful breaks at lakes are replaced with honking horns and stress levels boiling to a million degrees when the rat race start gun goes off?
We just stop. That's what we do…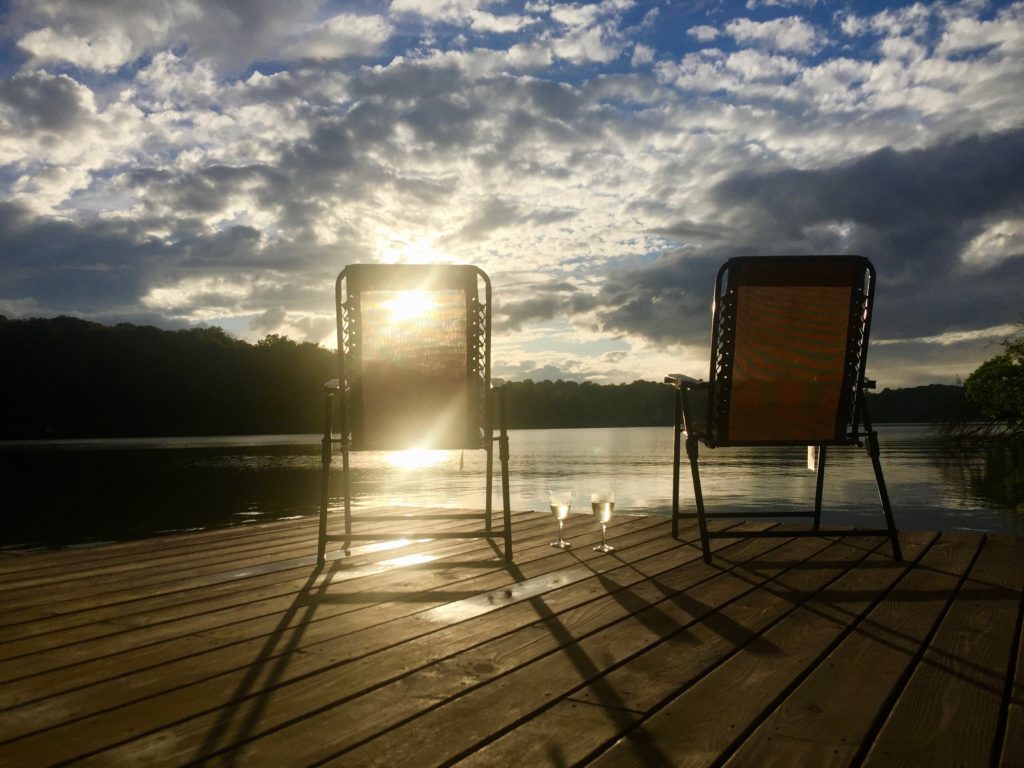 …and start again when we have our quality head screwed on straight.
#LifeOutsideTheDroneZone #KnowYourInventory #LiveSimpleDoMore