no more bullshit
I've put this video clip in probably no less than 20 blog posts over the years since I started writing. Unfortunately, they all remain in the draft graveyard:
Cheesy as it may be, I am so Jerry McGuire in this scene. I guess it's just taken me a few years past 35 to write my mission statement. I'm not waiting any longer. I'm not afraid of getting fired.
Once or twice a year when I get SUPER pissed at myself for not writing more, and truly focusing on what I love, this scene pops in my head. Usually I get all fired up, start typing away, get a couple hours into the soap box space I feel so at home in, and then ding goes the phone or email when someone in my life needs something, and off to the archives of drafts, my passionate posts have gone…while my sweet little soul suffers, once again failing at first living for myself.
No more.
This week I had a tipping point moment, standing at an event with some very good friends who know me well and support every bit of me in anything and everything I do and want to do. I had one of the most gut punching moments of my professional life. I felt an enormous furry of anger, sadness, and frustration…and knew it was completely my own damn fault. As we were being introduced around the dreaded and what do you do? circle, every one of them owned and articulated what they "did" perfectly, and then as I described what I did, and they all piped in with their kindness about how good I was at X,Y,Z (which is true, because I have busted my ass to be good at what I've been doing to make a living), I couldn't help but think:
WHAT I'M TELLING THESE PEOPLE AND WHAT THEY KNOW OF ME WORK WISE IS NOT WHAT I WANT TO DO OR WHO I REALLY AM!
WHAT.
THE.
FUCK.
…AM I DOING?!
How could even my closest friends not describe me/what I really do?! Because I haven't been owning and presenting it out to the world, myself.
I'm a writer who hasn't kept my butt in the seat. I'm a storyteller who hasn't been sharing enough of her stories. I've gotten seriously sidetracked. When any client at any time asks me to fix a problem, or wants help running their lives better, I drop everything to jump all over the task, then forget about my own. It's possible to have healthier balance. I know better, we all do!
I stood at that event and wanted to punch someone in the face: MYSELF! No more blogs unposted, books unwritten, or life experience teachings untaught, I said to myself. I haven't slept on couches, in my car, and traveled the world for the past 25 years talking to, learning from, loving a zillion interesting amazing humans losing some of them along the way, just to keep all the truths and perspective I've learned to myself.
Gas up the car! We have officially started driving down this Blue Lollipop Road together. Hang on tight, because I'll be sharing the things we think, but do not say. It's going to be one hell of a ride.
If you're out there getting sidetracked yourself, might I suggest you make a big ol' pivot and get your butt back in the seat? None of us are truly helping anyone else unless we're helping ourselves first.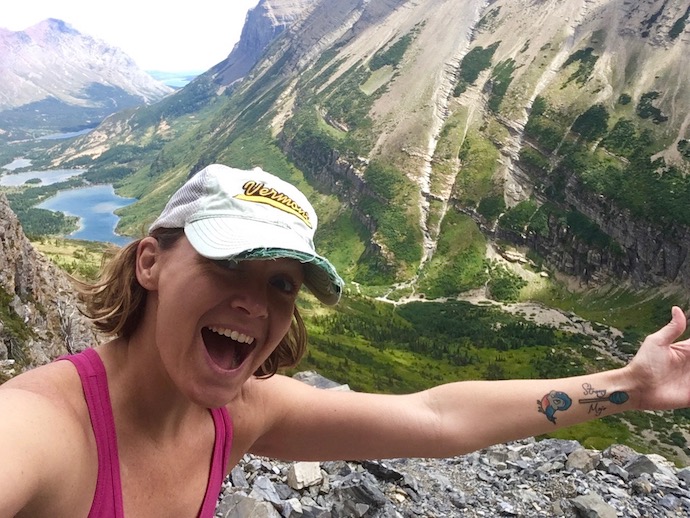 #LifeOutsideTheDroneZone #LessWaitingMoreDoing #HopToIt