celebrate everyday: day 2
1.2.18
I just got back from a 5 mile run. It was 14 degrees with a "feels like 7" according to my phone. According to me, it felt like my ears could've frozen off. Holy moly, that was about the coldest run I have ever done in the state of North Carolina. I'm from Vermont, but to me 65 degrees is cold, and if I never saw a snowflake again it would probably be to soon. I like frigid temperatures about as much as I like Trump, but let's stay on track here- we're supposed to be talking about celebrating, not hate…
Today I celebrate that I have feet. Two that are healthy and work: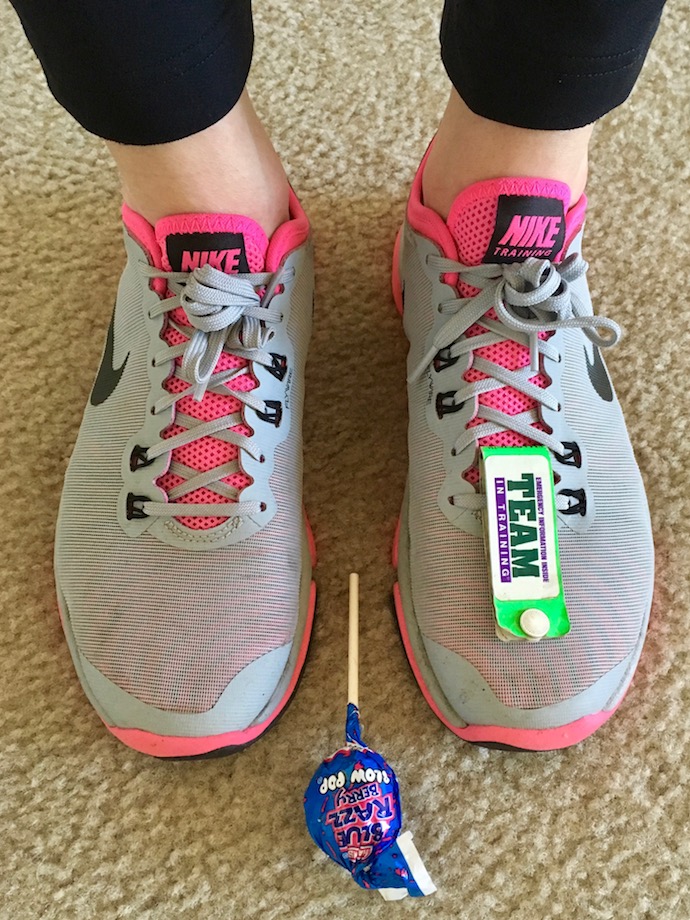 I've been a runner since high school, and put in miles all over the globe, on beaches, in cities, on back country dirt roads- you name it. There have been treadmills along the way (including at the "free" gym downstairs in my building, and at the YMCA I pay to be a member at, a mile away from where I live), but running outside is so much better. I think the only time I have ever run on a treadmill was in my building gym in Chicago a few years back, and only because Dwayne my doorman saw me heading outside to pound the negative temperature Windy City pavement and he yelled at me. (Good thing someone takes care of us stubborn people over here.)
If one of my least favorite things is the cold, why would I go outside to run on a day like today? Because I want to feel alive, strong, and celebrate the fact that I'm lucky enough to have a 39 year old body that can. No excuses.
If you're snuggled up all warm & cozy next to your lover, or with a book the next time Siri tells you it's as cold as a you know what making you feel unmotivated to move your body, just jump. Jump out of bed, and get out the door to do whatever it is that makes you feel alive and strong. I promise you will feel totally badass after you're done.
Get moving! I know you can do it. Consider this a stinky feet high-five from me.
What moves you?
#StepOutside #LifeOutsideTheDroneZone #Run
*Feeling stuck? Need to get moving? Call me! (804.339.6514) I can help.