July 14, 2014
In
BLR Memorial Travel Scholarship Fund, BLR Play It Forward 2014, Blue Lollipop Road Memorial Scholarship, blue lollipops, Do good, grow, Inspiration, Live the life you want to live, People, Photos, play, Vermont
it's officially blr play it forward week!
Friday kicks off BLR Play It Forward 2014! Another radio interview on WBTN 1370AM Radio at 5:30PM tomorrow (Tuesday 7/12/14) listen on AM radio or online to learn more about the weekend so you can join in the fun! Schedule of Events: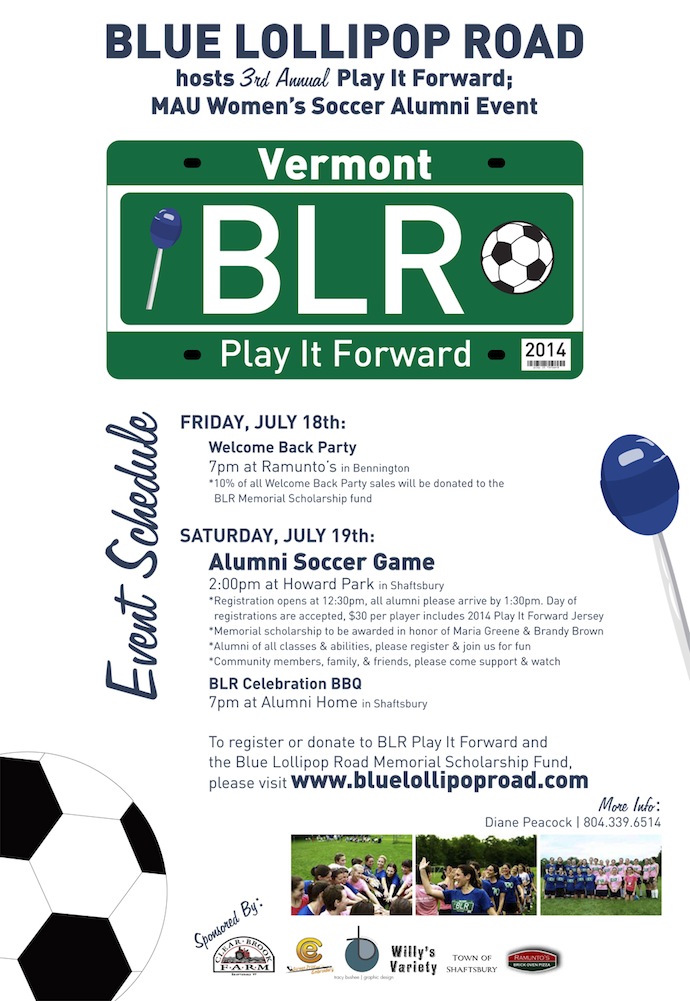 How do you play Forward and give back?
#BLR #Community #PlayForwardGiveBack