downsize-o-rama
For anyone who thinks working for yourself would be awesome, you're right. If you think after you start, you'll also:
Get rich
Have easy as pie days
Always wear pretty things
Feel glamorous
Sleep 8+ hours a night
Actually be done when you walk out the door
…you're crazy.
I'm on a 10 day straight run of work like mad, time crunch, let's get this house on the market now, I'll sleep later, run. Just 2 more days before break time.
Have it any other way? No, thanks. As my friend Aaron says, I'd rather work 80 for myself any week, before I work 40 for someone else.
AMEN! (And also, we spent the holidays in the Caribbean, so being the boss means you get to choose when to burn the candle at both ends at work, then relax while you light one on the table next to you at the beach as you sip on a corona:)
We finished up a 5,000 square foot purge, organize, and stage to sell in Charlotte, NC last week, then Team BLR directly road tripped up to VA for a much smaller 1,700 square foot home project, filled with lots more than the bigger one had. (Yes! We LOVE to travel to clients. From Texas to Tokyo…we can do it! Call us. We will come to YOU anywhere.) Let the open all drawers and closets, and SEE everything, begin! You've got to make a mess, before you make it better. (That's with everything in life, right?)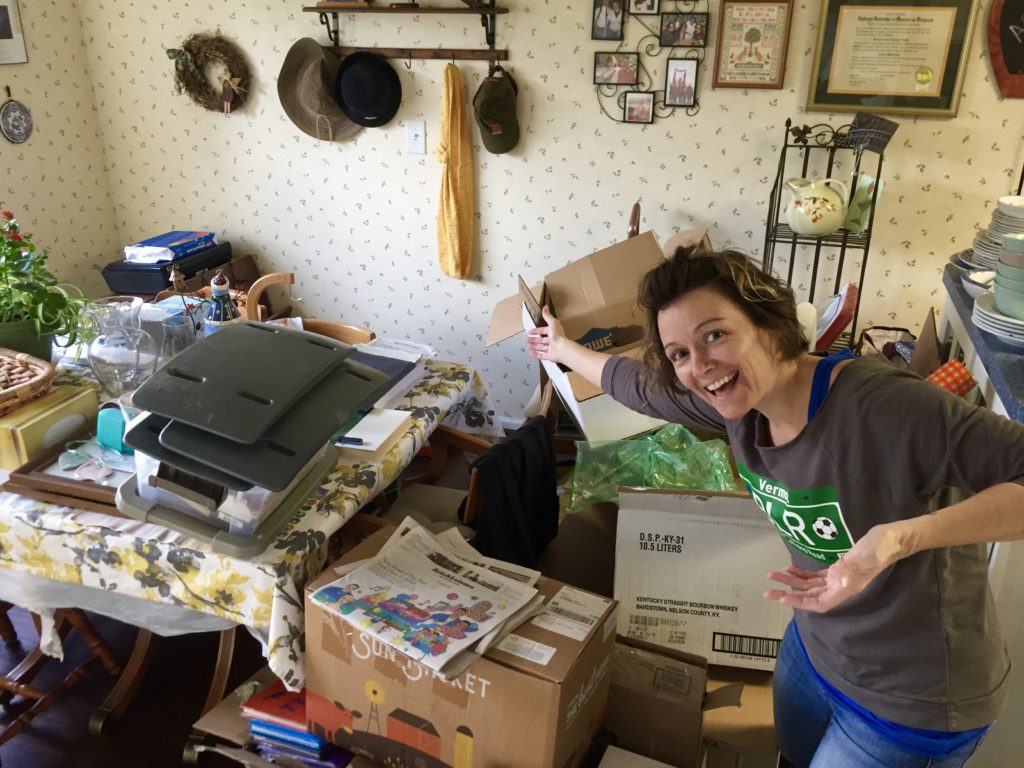 (In case you missed above, yes, this is the glamorous uniform I sport in my "office" each day.)
Whoa. Lots of stuff! Intimidated? Never. We aren't done with this current project yet, but here's a good idea of a before and after: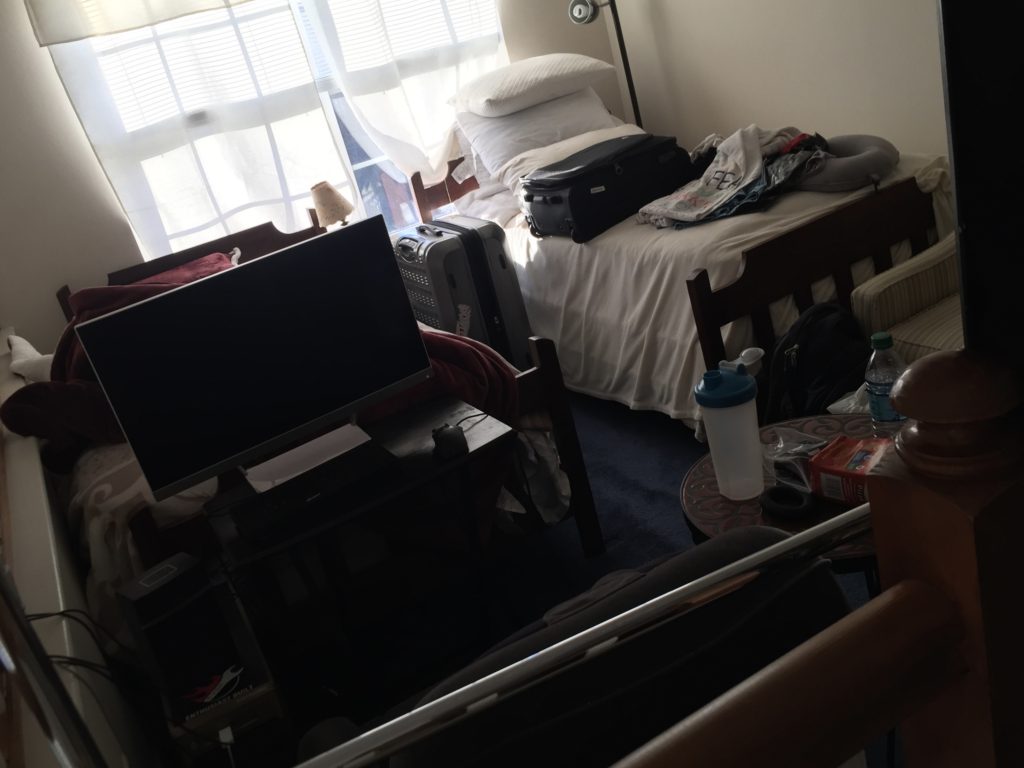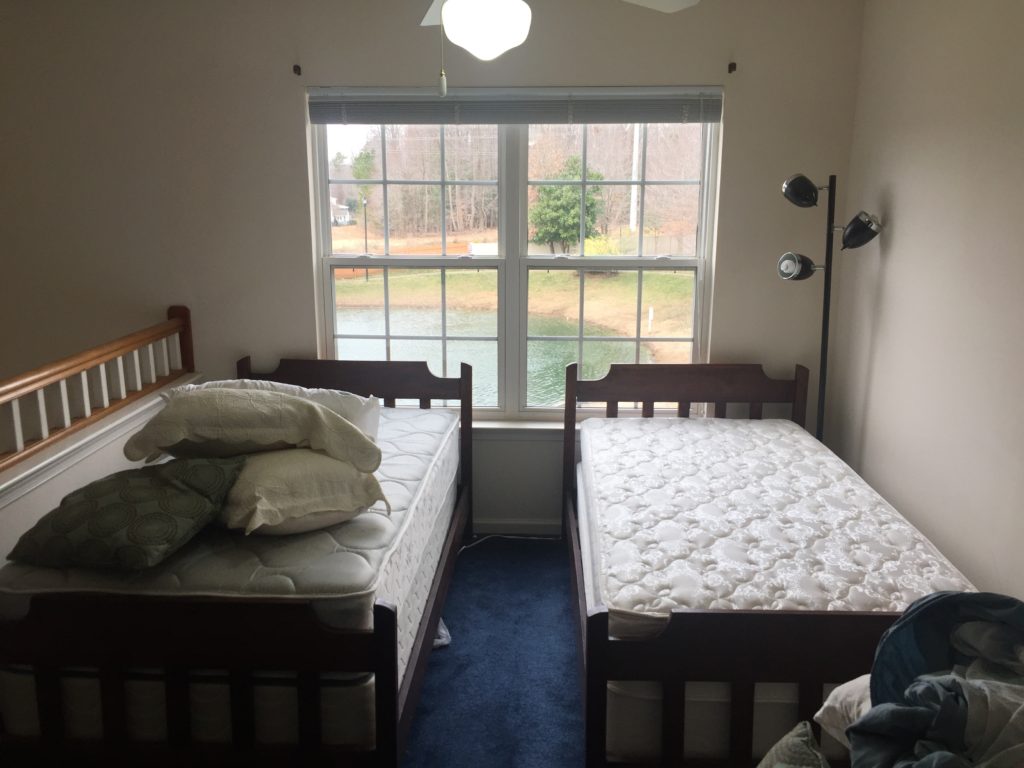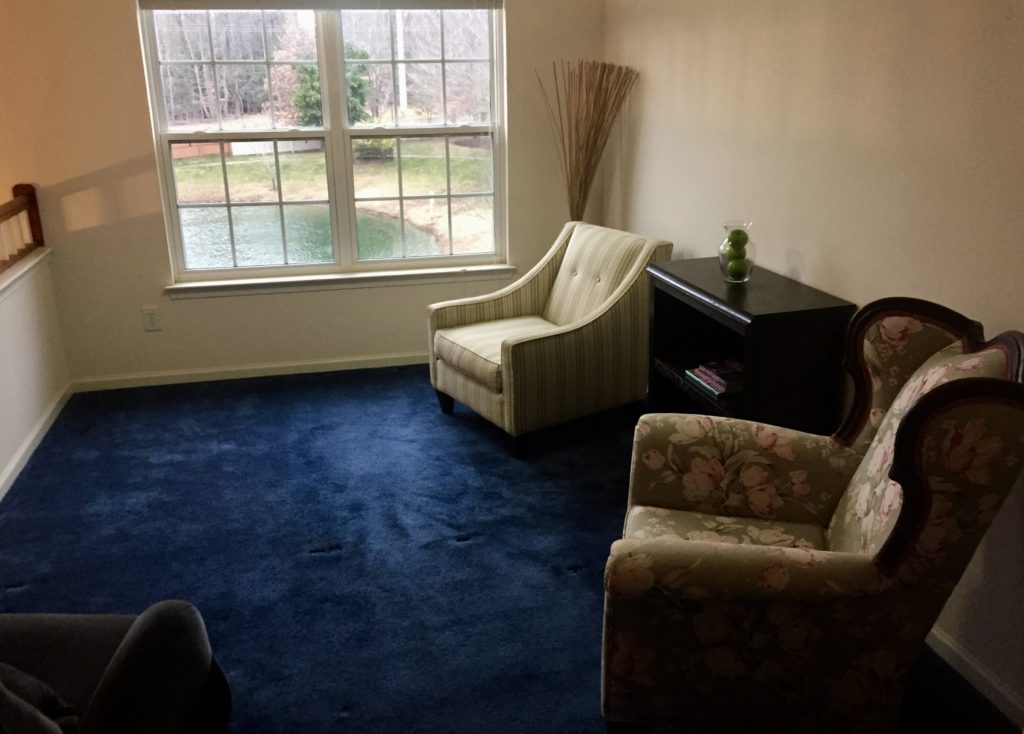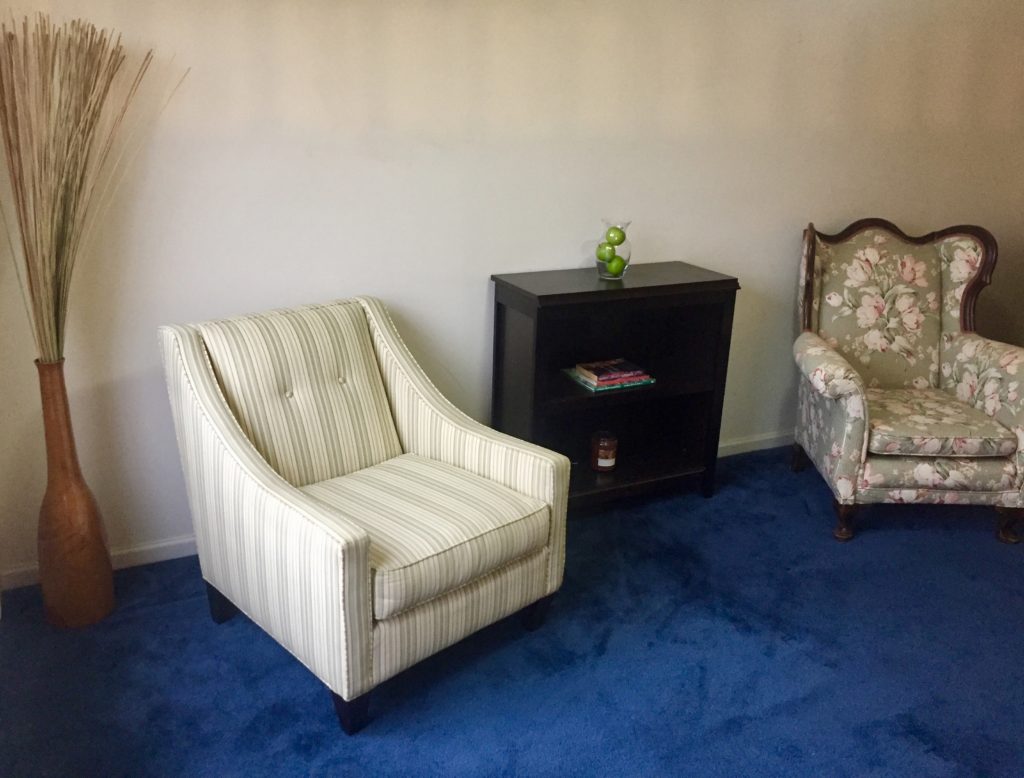 This is only just taking off/out/away the piles, and coverings, and repurposing furniture around the house. We snapped this quick photo before we ran out the door tonight, and might change things around another 10 times, but oh the freedom of light, space, and what's already there to stage if you don't have the money/time/need to stage with furniture brought in!
Yay.
The best feeling is that we know this client we are working with on this downsize, will soon move closer to her grown kids, grand kids, have less to maintain/less work to keep up with around her next smaller space, and she'll be able to relax and have more time to do what she loves.
Less stuff. More freedom. Happy life.
YAHTZEE!
Ok, better hop in the shower and put on something other than my BLR sweatshirt and old jeans so I can get out for date night dinner, all fresh and clean, with my partner in crime. I'm not sure he's seen me in anything but that uniform in quite some time…
#LiveSimpleDoMore #LoveYourWork #TodayIsTheDay