it's never too late
I had a great lunch today at Charlotte's brand new "55 and better" community, Overture Cotswold! I left behind a free consultation certificate, in the form of a jar of blue lollipops of course: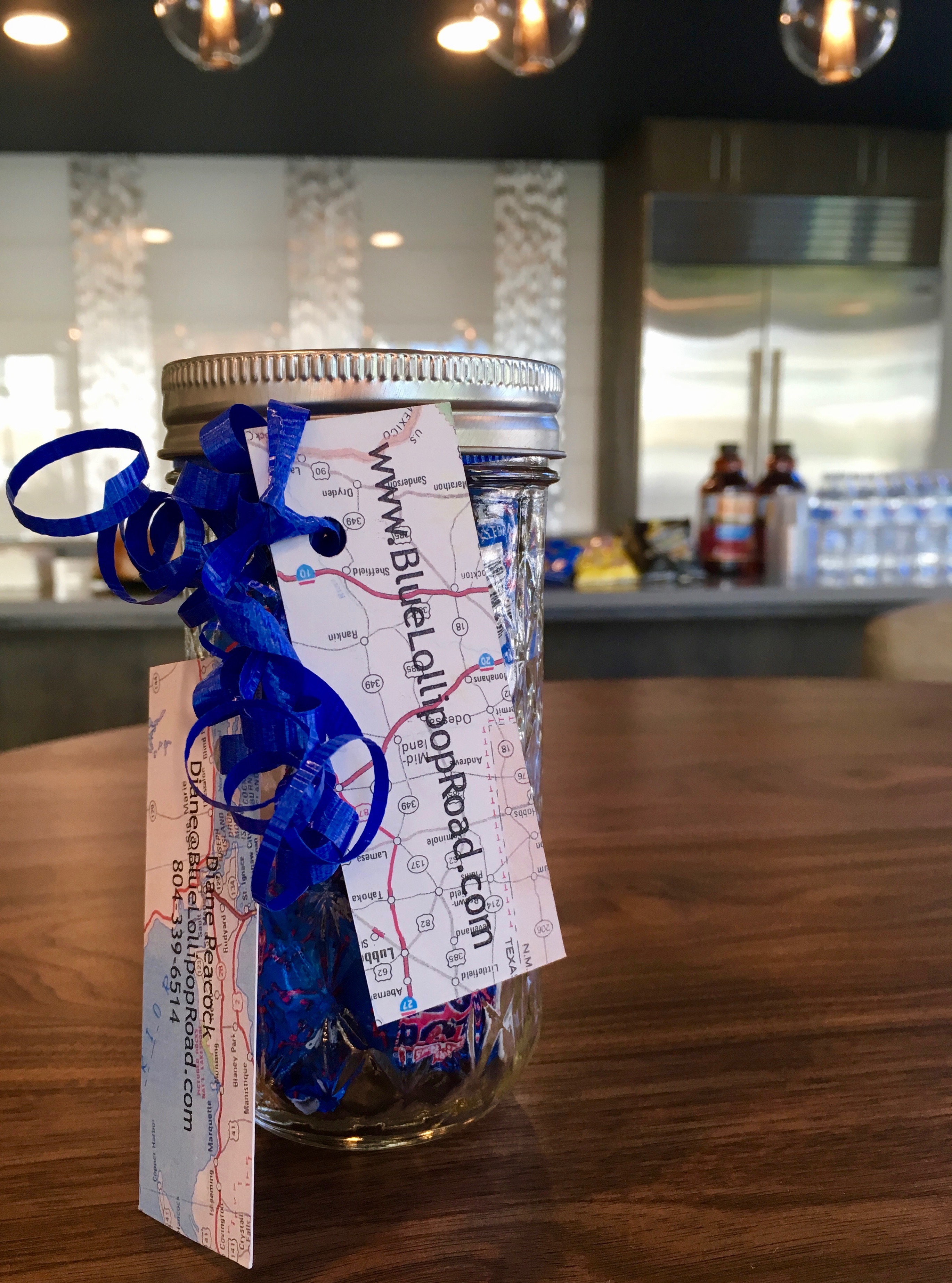 The Overture staff asked me to come talk to new and perspective tenants and I jumped at the chance. I love this building and their concept of apartment life kicked up a notch with amazing amenities. What's not to love about simplifying your lifestyle at any age, especially once you've raised kids, taken care of the lawn for 20 years, replaced the water heater a few times, or looked around wondering why you have 3 spare rooms that never get used?
As I spoke with this group, I told them most of my clients say the same 3 things:
1.) I didn't realize I had so much crap. (They laughed.)
2.) I can't believe I didn't do this sooner.
3.) I feel so much more free!
If you're considering a lifestyle change including a whole lot more time for friends, family, travel, and fun…consider an option like this. Did I mention they have weekly happy hour in the club room? Walking downstairs in your sweatpants to have a little toast and social time with your neighbors at the end of the day sounds good to me!
60 is the new 30. There are no rules that say you have to stop dancing just because you have a few wrinkles.
#LessStuffMoreFreedomHappyLife #LiveSimpleDoMore #ImNotOnVacationILiveHere