less stuff. more freedom. happy life: downsizing!
Spring has sprung (finally!) and I'm on a roll with downsizing and minimizing mania. All the clients I have right now are my absolute favorite kind; the ones making big changes and getting rid of the things that are weighing them down and holding them back from doing what they really want to do.
We are purging homes full of things that bring stress, no longer have use, or are unnecessary. We're getting lives either back on track or starting new chapters.
DID YOU KNOW IT'S NEVER TOO LATE?
Baby…you've got all the choices in the world!
One of my current clients is 52 years old, and has raised kids who are now off on their own and thriving. She's caught grief from family and friends about her major downsize and move to the big city from a teeny one. Are they jealous, or just projecting their fear on her? Either way, she's happy as a college kid about to graduate, so I'm over here jumping out of my skin thrilled to help her. It's not easy peasy to grow up and stay in the same town most of your life, then make a jump for the big guns with both feet in…but it is so possible.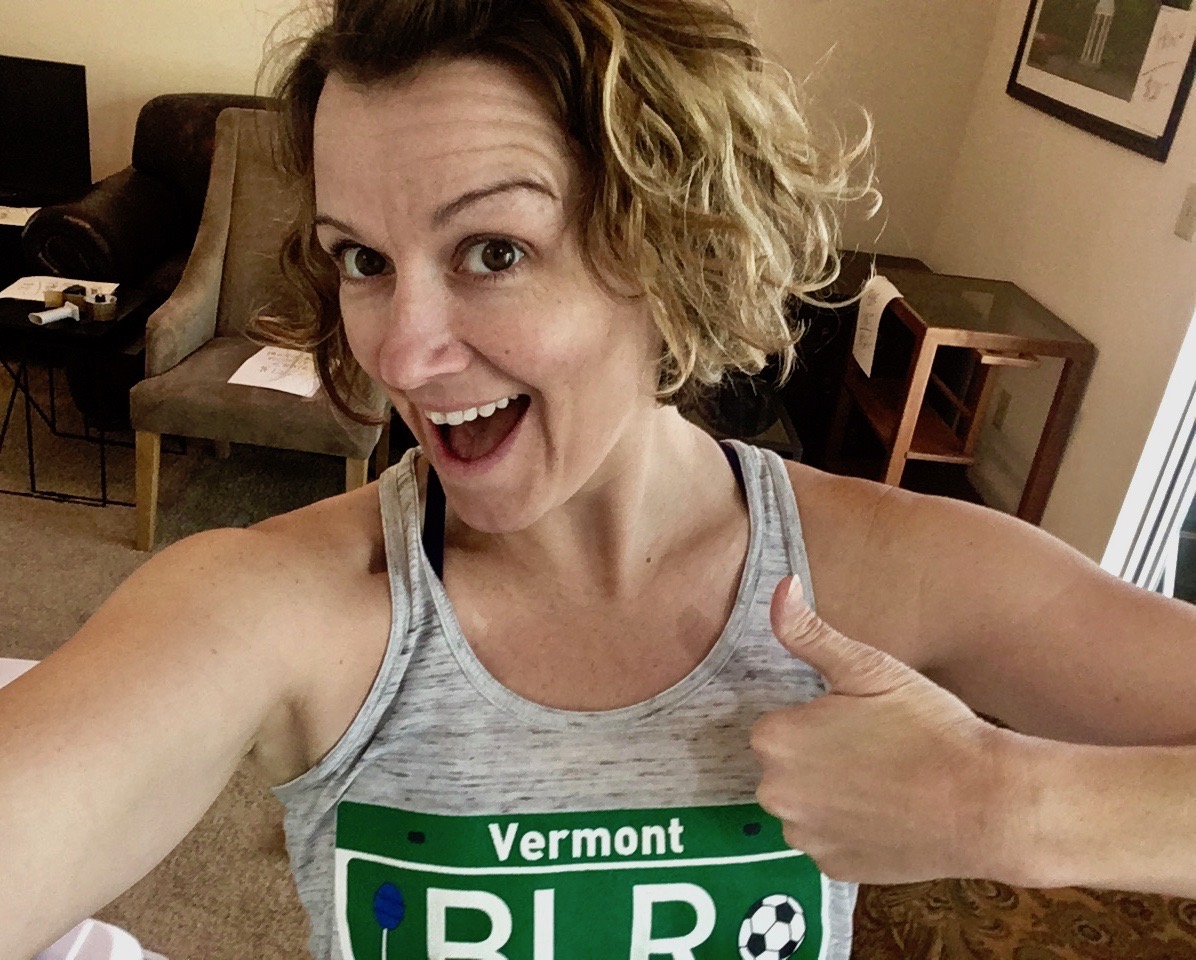 (I love being cheesy in anticipation of these blog posts to give you a good laugh. That's me in action last week during a 16 hour day. Nice and glamorous, exhausted and dirty. Just how I like it.)
At first, my clients grumble about starting these seemingly overwhelming projects, but when we get rolling and this happens: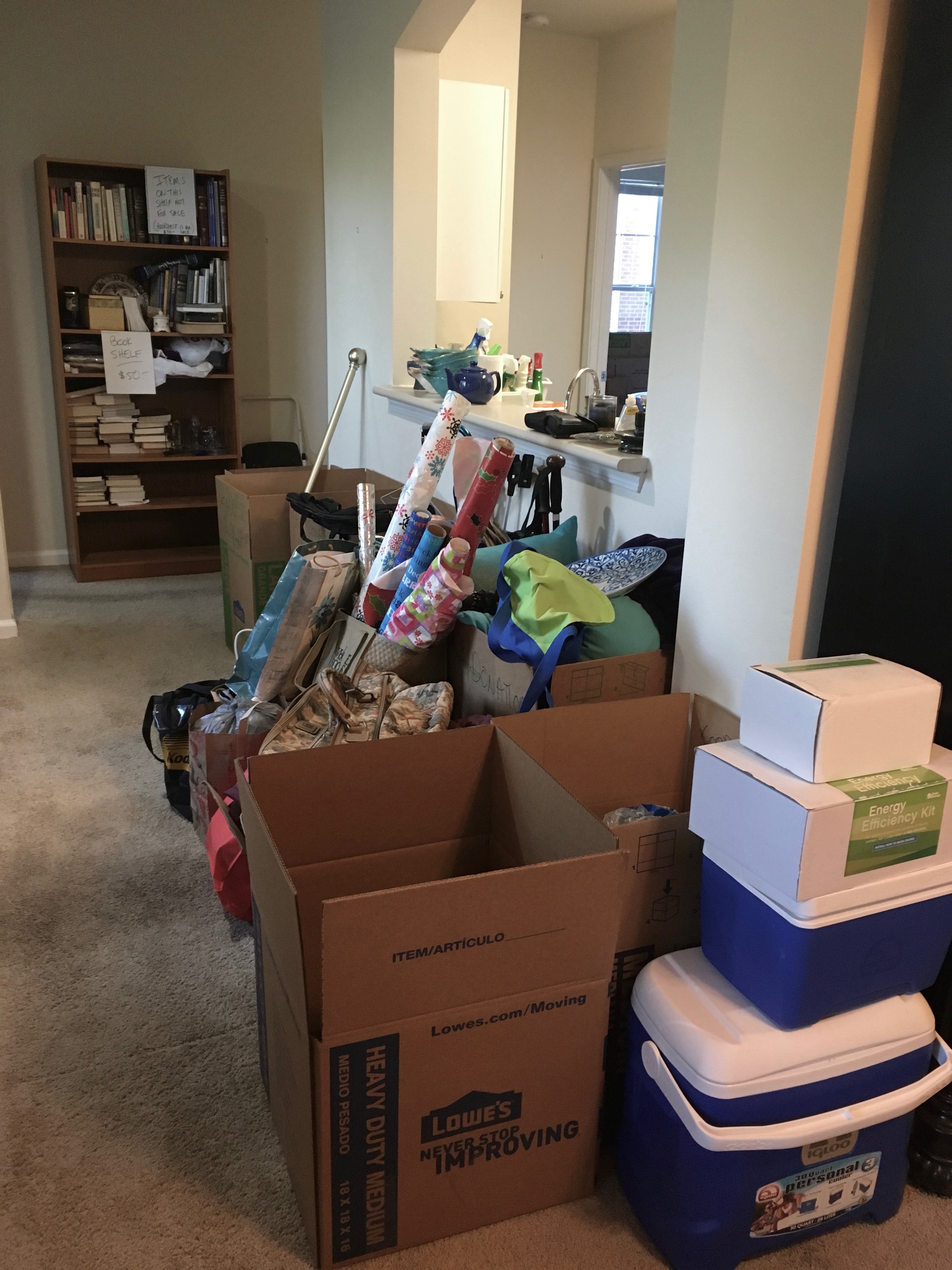 …the lighter, more free feelings rush in, and oh the celebrations we have!
Here's what I can tell you for sure if you're thinking about downsizing:
1.) You'll wonder why you didn't "do this sooner." (A direct quote from every, single, last client I have ever worked with.)
2.) Your kids don't want your stuff. (Sigh, I know your heart is broken, but the China cabinet from great granny is going to get sliced in half and painted white or Agreeable Gray at best. Likely to be used to put a flat screen TV on. More likely to be thrown in a bonfire. Happens all time. Right now your kids are out with your grandbabies and the dog at a craft brewery, eating dinner off paper plates from a food truck. Yes, even on a Tuesday night.)
3.) You will not for one single minute ever remember, or be miffed that you donated or sold whatever item you thought you might die without. (That old winter coat, the couch, or that ceramic plate you served Johnny's 1st birthday cake on.)
Since I was a wee-little stubborn girl, I've always thought that retirement and living simply "later" was a most ridiculous concept. Work your fingers to the bone for years on end, save up all this money and time in hopes that it will be served on a silver platter back to you while you still have your eyesight, and THEN go enjoy doing things you love with the people you love?!
Silly! Let's downsize and retire NOW…no matter how old we are.
Let's make smart choices buying only what we absolutely need, use, and love. If we are living a little too big and bleeding out money, let's assess, reel it back in, and pivot in a new more efficient direction. Let's stop and prioritize things like health, friends, family, and whatever else makes you scream, Yahtzee!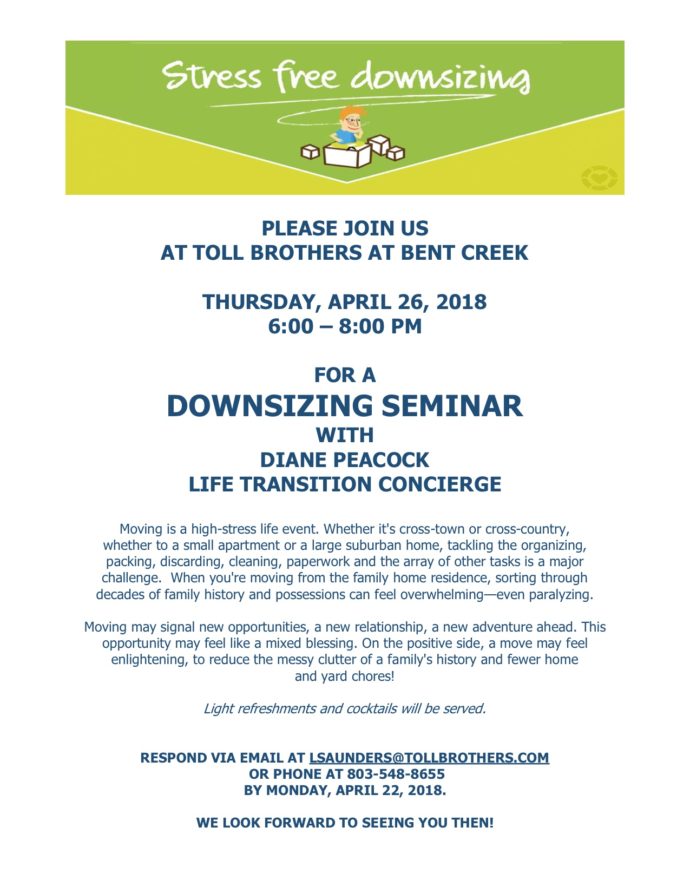 Toll Brothers has invited me back again to speak about downsizing at one of their new communities! Come join me this Thursday night if you are in the Charlotte area. If you're far away, you can invite me to where you are and I will gladly road trip (you know I love those!) to talk to your group about my Less Stuff More Freedom Happy Life movement.
Today is the day. What are you waiting for?
#LifeOutsideTheDroneZone #RespectTheClock #MoreExperiencesLessStuff