February 3, 2018
In
Be active, BLR365, Books to read, California, Freedom, grow, Inspiration, Links, Live the life you want to live, People, play, Projects & Organizations I dig, Today Is The Day, Travel, Travel Tips and Tricks, Uncategorized
man, that girl parties a lot
2.1.18
Hi there. If you haven't been here before, welcome to the celebration. This is day 32. For the year 2018, anyway.
I'm Diane. This is me goofing around at Domaine Carneros a couple of weeks ago: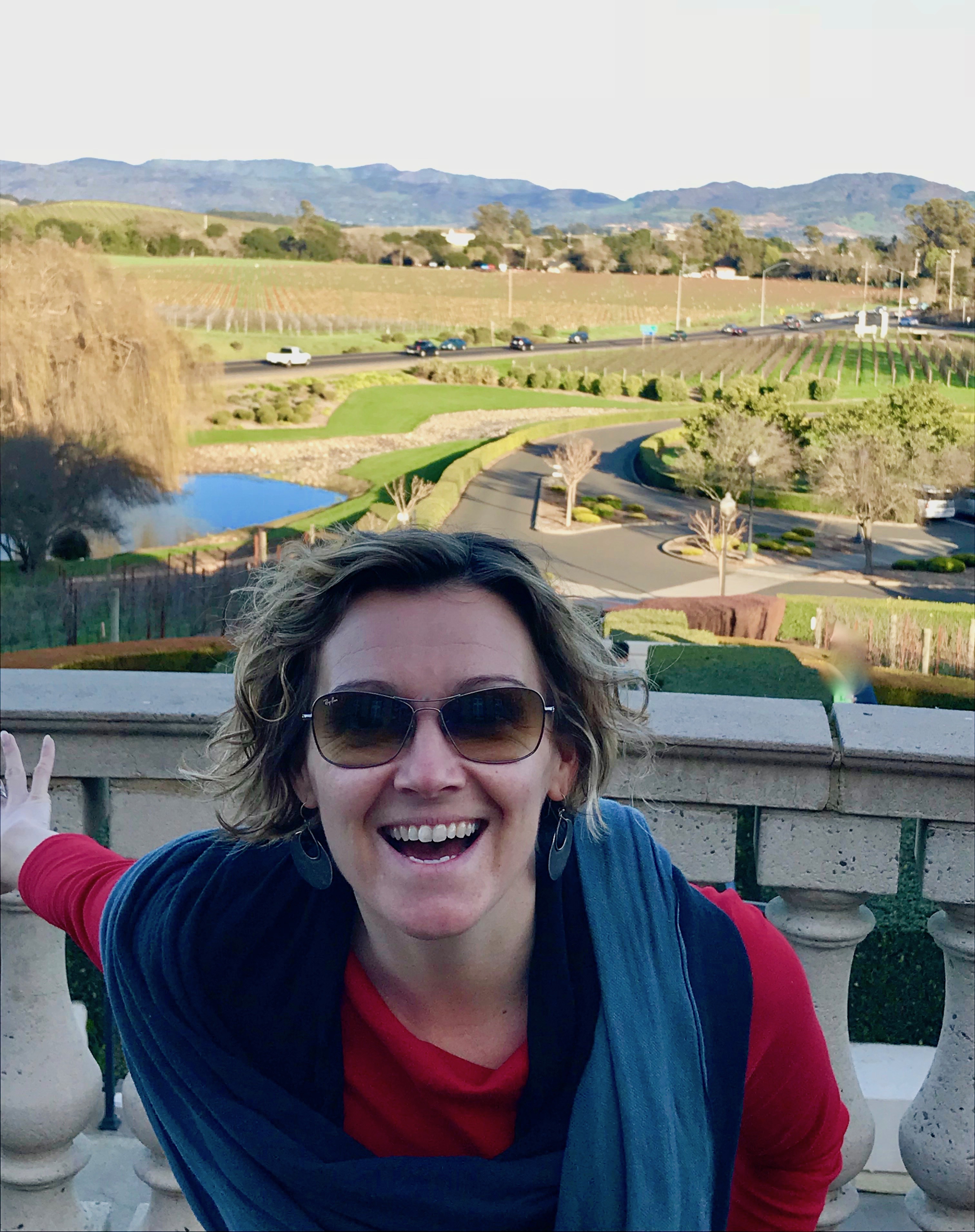 I love the bubbles there. They're extra special with good company, too. Life is about celebrating everyday, right? And the people. Yes. The ones you love and those who make you laugh.
I don't think we celebrate enough. I think we wait until it's often too late. I think we've made a bad habit out of "saving up" for the perfect time or chance to live like we are actually alive. 
The clock is ticking. When will we learn?
I do my best to work and practice what I preach by getting all fired up and excited about small, silly, insignificant things everyday, and taking anyone who let's me, along for the ride. Kid in a candy store baby, it's the only way to be while all the sweetness is there for the taking. When we practice having more gratitude, we have less attitude, and a helluva lot more fun.
So about this whole "celebration" thing?
Since meeting Noah Scalin years ago at an event where he shared his Skull-A-Day art project, I've been a little obsessed with doing my own 365 project. I attempted one in 2014 and it lasted for a bit over two months. This year I'm determined to go all the way for 2018, filling your inboxes with funny, strange, head-scratching things each day that I'm having a little party (celebration) about. I hope you will continue to follow along, and think a little more about feeling the thrill of at least one little ridiculous awesome thing everyday, too. (Scroll down to the bottom of my webpage and sign up for daily email notifications if you haven't already.)
When we do things that make us happy, we stay unstuck, when we are not stuck, we are more badass, when we are badass, we take life by the you know what's and don't wait for damn permission from anyone to do whatever the heck we want.
Did you know you have the choice to do whatever the heck you want?
Bingo!
CELEBRATE! DO IT UP! TIME WAITS FOR NO ONE.
This Blue Lollipop Road was inspired by a couple of crazy joyful girls who didn't care what day it was, they lived like they meant it. I will always be inspired to do the same. Today I celebrate making the choice to celebrate. Staying happy is a practice. Lace up, buttercup, and get in the game. The whistle just blew and it's go time…
How are you going to start celebrating more?
#StartDriving #LifeUnstuck #TodayIsTheDay
*Feeling stuck as a pig in a pit? Call me! (804.339.6514) I can help.