celebrate everyday: day 5
1.5.18
I went to booty shaking (technical term) class this morning, as usual (have to support the bread, cheese, and chocolate habit), and as soon as I got out, I saw a voicemail on my phone from a client. My initial uh-oh thought was because I knew this was a day I had set up a vendor to work with this client and I wasn't going to be there. Did I forget to do something?! I played her voicemail with a slight cringe, hoping not:
"Diane! Hey it's (name), I just wanted to tell you that the guys from Junkluggers are the nicest people I've ever met. They're unbelievable! I just wanted to let you know, I love these guys!"
The Junkluggers are a vendor of mine. I send them to clients often, to do moves or junk removal. Since the first time I met the owners, they have been nothing but friendly, efficient, communicative, timely, and helpful. So incredibly professional.
Customer service seems pretty terrible these days. It's a total bummer. It's hard to go to a restaurant and get a smiley server, and too often the check out clerk is just plain miserable. I wonder why so many people look like they'd rather be doing anything else other than their job, and then I think of the fact that even though I'm 39 years old, my mother would smack me if I put in any less that A+ effort in my work life/with a client. You treat people with respect and hospitality, right? And keep cranking until things are done appropriately, right? Always. That's what these guys do, and never fail.
My client thought the Junkluggers crew were some of the nicest people on planet, because they are. They're nice, they get the job done, and best of all, I never have to worry in a bit that their service will be anything less than impeccable. It feels fantastic to be able to have that level of confidence in a vendor. I'm so thankful for this crew!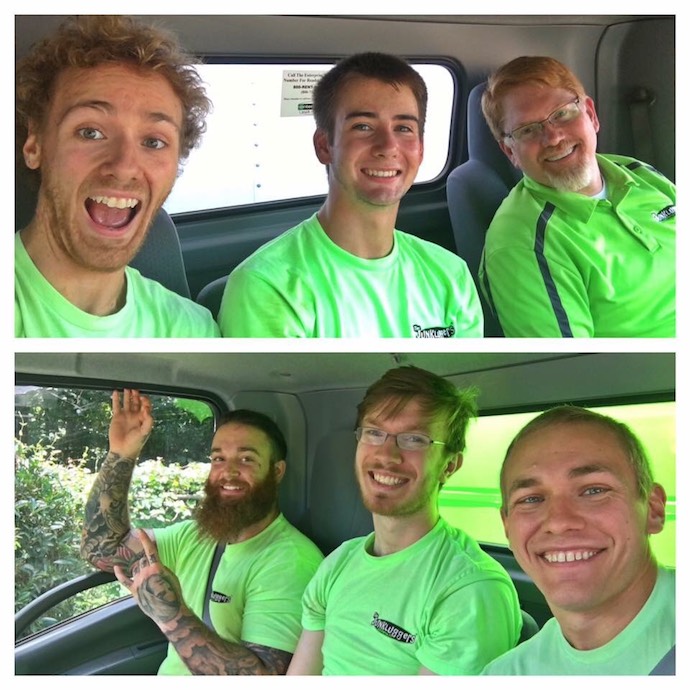 Moving and junk removal are not glamorous, so extra high-fives to these guys for doing the "dirty" work, and smiling every minute along the way.
Today I celebrate good customer service, and being able to take comfort in the people I trust most to go into the homes of my clients during big life transitions.
Thanks, guys!
Who are you choosing to work with?
#LoveYourWork #KeepSmiling #LessStuffMoreFreedomHappyLife
*Need some help during your big life transition? Call me! (804.339.6514) I can help.