June 4, 2017
In
Articles, Inspiration, Links, Live the life you want to live, North Carolina, Operation Charlotte, Photos, Recommended reading, Today Is The Day, TTAA
attached to people, not things
I might have to start crediting my friend Michele for my whole life. (Kidding Mom and all my other amazing peeps, just trying to be funny here!) Michele is constantly sending news clips, tips, articles, blog posts, links- you name it, attached with "worth the read" or "read this!" notes. They are always on point with where my head is and what I'm interested in. Did I mention she introduces me to fabulous people too, and throws a damn good party? This woman is giving me a run for my money.
(I have to side note here that I'm just pinching myself at this point in life. I'm 38 and I'm surrounded by SO MANY incredible gal pals, near and far, who are just ridiculously badass and so good to me I can't even believe it. I never thought girls could be this easy, fun, and no bs. My tribe rules! I LOVE YOU, LADIES!)
Anyway, this just popped in from Michele. She knows me well. A couple of my favorite lines:
~ "The best way to remember is to "DO."
~ "Figure out the 10-15 things you want in your bag before you die tomorrow."
~ "This is the problem with self-help books. They seem to be written by someone on a pedestal giving advice without having any blemishes."
…but the best in this above article is his last question and answer.
Thanks for the read Michele! And all of them, always. And! To all I'm so lucky enough to have in my ultimate girl tribe, like 80 year-old Grazia: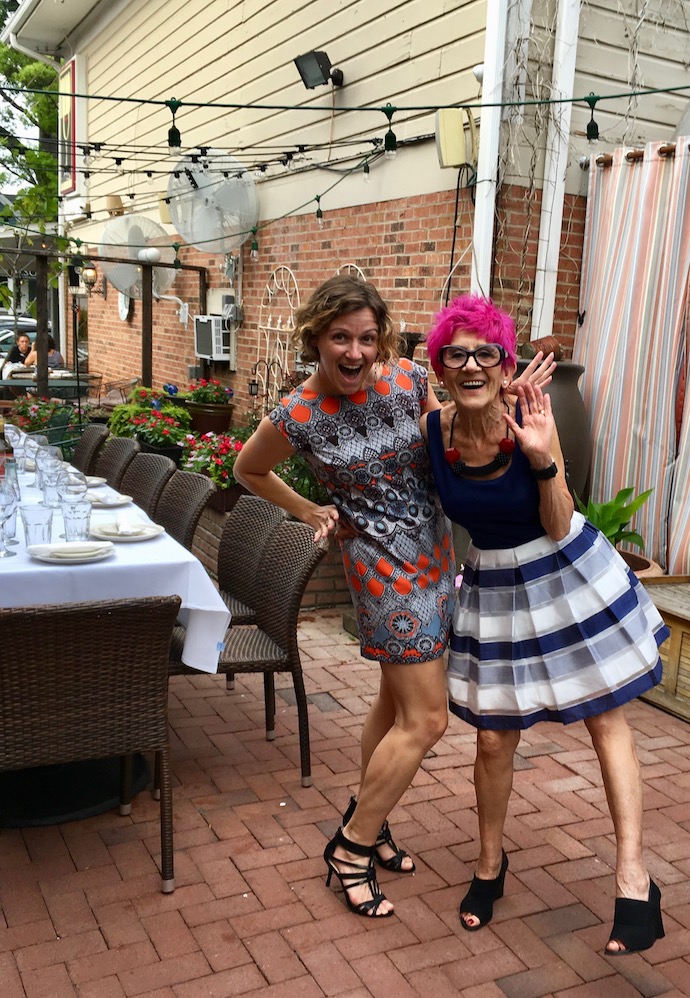 …yes EIGHTY with that hot pink hair and fashion sense! – thank you for continuing to help me feel young and energized, so I can keep kicking all those doors to laughter and joy wiiiiiiiiiide open.
#NeverWaitForPermission #Freedom #FindYourTribe