at the end of the day
Balcony sunset time could never get old: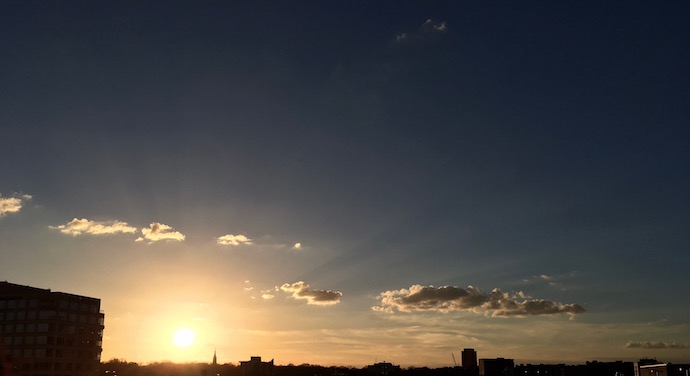 …especially when it's 80 degrees in February.
Interesting that we all too often make life complicated and spin fast when what we could really use is just a few simple quiet moments in the fresh air to stare up at the sky.
It's fun to stop and think about what really matters and what we're running around for, eh?
#AlwaysLookingUp #KeepItSimple #GetOutside