micro-apartments rock my socks
After reading this article last week about micro-apartments coming to Charlotte, I jumped out of bed like an excited kid ready to race downstairs to see what was under the Christmas tree. I can't even count the amount of times I've mentioned in conversation since moving to the Queen City, that I wished well designed micro-spaces were here.
Ask and you shall receive!
My favorite apartment to date was the 430 square foot one I had in Virginia back in 2009: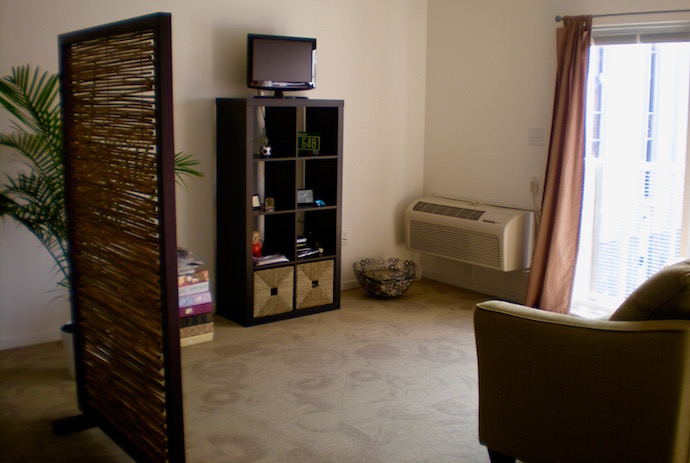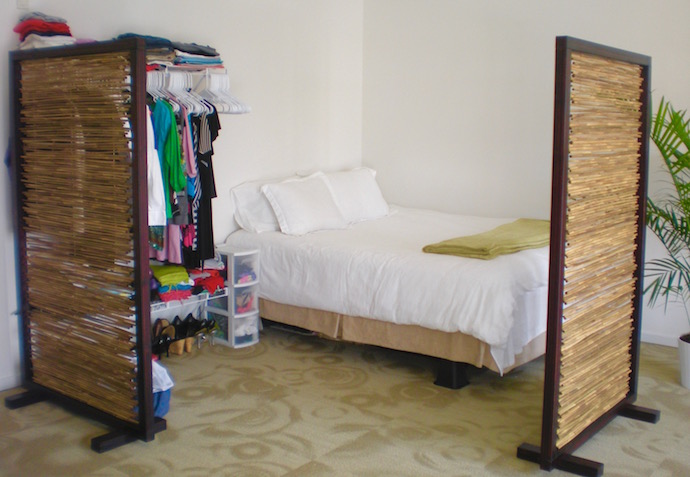 Small is simple. Simple is smart. Smart is mighty.
I have no idea why I took or saved these shots. Perhaps they were meant just for this, eight years later. The above is what my place looked like every day in all of It's simple, small, unfussy, glory. No extra CRAP anywhere to take care of/manage or pay for! Ahhh…I love you, freedom! (Not pictured are my full sized bathroom and kitchen.) The units were brand new and my rent was $595/month. At the time I rented there, the developer tried selling me the unit. It would've only been $80k to own. What a deal. I should have scooped that spot up in a heartbeat. I've occasionally kicked myself for not doing it.
A Charlotte Agenda writer put out this piece today about the new micro-apartments coming soon. I completely disagree with her. The claim of small spaces and everything having to have a place all the time being stressful, is the exact opposite of anything I've ever experienced. (Still love you anyway, Agenda!) Everyday I work with clients who hire me because they have too much space, too much stuff, too many expenses…and they've reach a point they're so over it all. I've found time and time again that the stressed and buried feelings much of us swirl in, are directly related to the excess of everything in our lives, not because the carefully selected items we've chosen, we love, and we actually use are best kept in their specific places at days end.
I'd never try to convince anyone who wasn't interested, to live in a small space. You do you! I don't necessarily think big is bad. I do think however, that far too many of us are incredibly wasteful, living smack dab in the middle of a serious drone zone believing we need a whole lot more than we actually do, to be happy.
I'll see you for the Grand Opening at The RailYard!
#SmartSpaces #LiveSimpleDoMore #LessStuffMoreFreedomHappyLife