work, road trip, and doing good things
Hello Friends & Followers!
It's been a whirlwind of some very busy client work getting some good people downsized, packed up, and moving on to their next life adventures, I'm about to hit the road for my big annual road trip, and BLR Play It Forward 2016 kicks off just ONE week from today!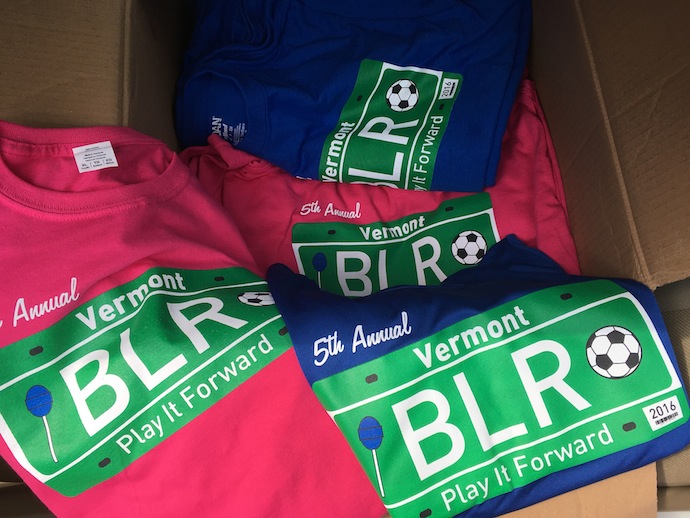 Phew! Days fly by, I start to write here, drafts of posts pile up, ideas constantly swirl, I get interrupted to take care of business elsewhere- and poof, a week or two later my sweet blog is left hanging. Sigh.
Funny how I help people simplify their lives and minimize their madness, and I find myself falling asleep at 11pm still with 10 things on my own to-do list. (Life of an entrepreneur! I would't change a thing:)
As I pack up now close to midnight, I daydream about the morning when I start off on yet another big adventure of my own, windows will be down in the car, it will be nice and warm outside, and I will be the happiest camper (literally!) around on the way to green mountains first west, then north. I'm ready for some fresh air and a few s'mores (made with a Reese's Peanut Butter Cups), sipping coffee on quiet porches, a few Blue Benn breakfast times, and seeing some of my absolute favorite people.
The road always inspires me to write, and it is where I feel the most free and alive…especially when I'm en route to do something good like host Play It Forward, so I'm hoping to share a bunch of awesome things with you here over the next couple weeks. I hope you will share some of your adventures with me, too.
What inspires you to feel good and do good?
#LessStuffMoreTravelHappyLife #GreenSpace #LifeOnTheBlueLollipopRoad