a time for incomparable experiences
I love waking up in the city: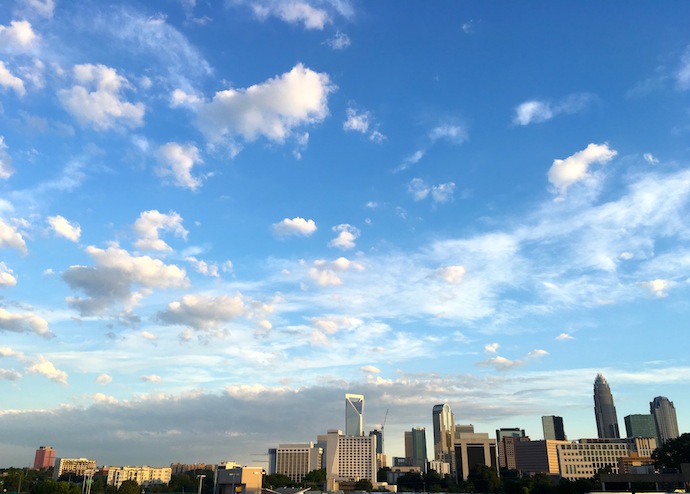 …in the very early morning when the sun has just come up and the streets are all quiet. It's like a peaceful calm before the traffic storm, those few precious moments for those of us who live on the pavement when we can sip coffee and dream big in peace before the honks and screeches start.
The city; A place where action happens and the world moves quickly. How I love it, and then escaping that madness to the complete opposite end of the spectrum which I love just as much (maybe a little bit more) at this point in my life. This was my happy drive to a client home today in the country: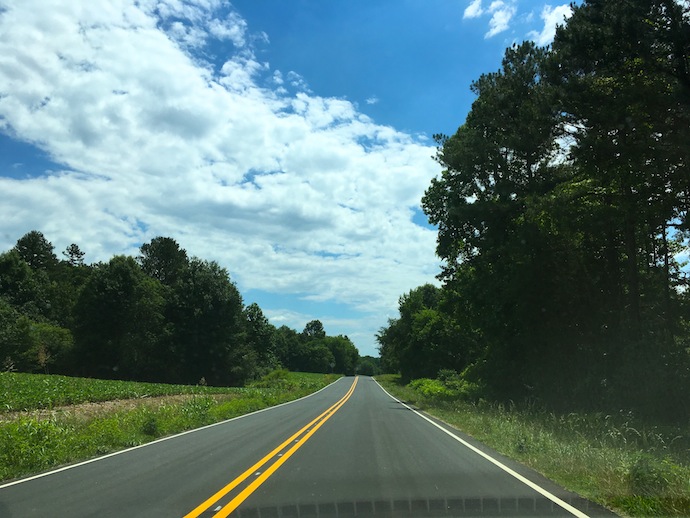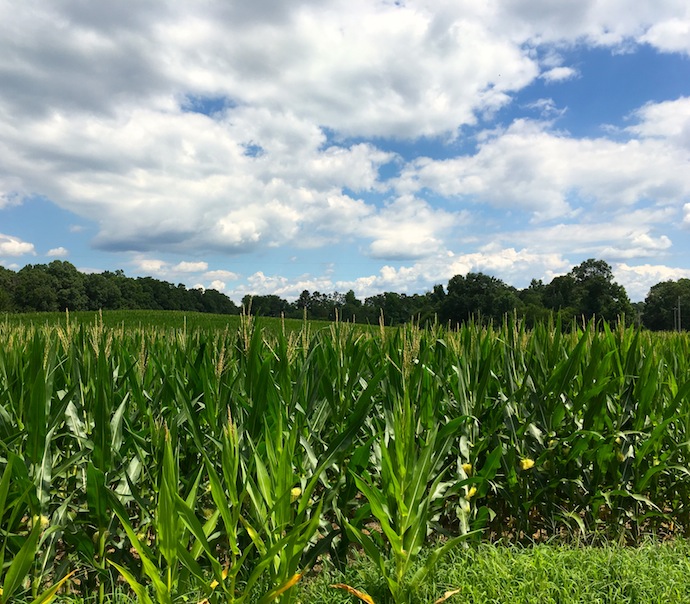 Being in cement city for a Vermont girl during the warm months is very hard. Being in cement city for a nomadic-souled national park-loving, freedom-needing road tripping girl is very hard, so drives like this are always welcome. I need open windows, and green spaces. I need outside not inside, and I need room to breathe. Play It Forward Weekend kicks off 3 weeks from today in my home state, and I can't wait. I always feel my absolute best, most creative, alive, and easy going self on the road. For as much work as this big event entails, it fuels me back tenfold to be able to hop in the car, all windows down and head far north to connect with the place and people I came from and do something good.
I spent many of my young adult years "on the road" in open spaces during the summer doing things like sitting in German biergartens, hiking in and around national parks, driving and camping across the country, and sitting in a hammock in the middle of the South Pacific. This time of year I think about every "kid" like me all that time ago who is boarding a plane heading for a language program in a country far away, or that group of gal pals who just finished up college and are now road-tripping across the country to go work at some random beach bar for the next couple months before they start their "real jobs." I think about that group of guy friends who are planning a long 4th of July weekend away in the mountains to hike and camp in the next state over. I think about the recent high school grad about to embark on a Gap Year adventure, and I think…HELL YEAH! These are the times.
Oh my gosh that feeling and those experiences. They are THE BEST EVER, and nothing compares.
If you're a parent reading this, please encourage your kids go on that trip/program/study abroad. They will become forever changed and even more badass than they already are. If you're a twenty-something reading this and you're slaving away at a minimum wage job that you hate before you go back to college, tell your boss thanks anyway, pack and bag and go somewhere new. Go explore anything you've wanted to before you get bogged down and locked down. You will never regret it, I promise.
My business is teaching people how to live simple so they can do more and be more of what they love. I work with clients typically age 45 – 65 who are making big life changes. A lot of them are getting themselves "unstuck" (whether their decision or not) from situations that were not working or not fun for a lot of years. Either during or at the end of my projects, nearly every single person shares the same three things:
1.) "I wish I had done this sooner." (Downsizing, moving, jumping, making change, etc.)
2.) "I can't believe how much stuff I have/had." (Physical, financial, and personal.)
3.) "I wish I had traveled more when I was younger."
During this time of year when air is warm and possibilities seem endless, all I think of is why doesn't everyone who has any power, authority, or advisory over young people just tell them to go, go GO. Go before you collect a whole bunch of that "stuff" like I did! 
For any of my clients who might look back and wish they did things a bit differently, I know I have at least helped them feel more freedom that they might not have otherwise been able to get to. It is so rewarding. We leave each other with hugs most every time and I feel like we teach each other so much. At the end of the day whether you're 25, 45 or 65, all we really want is to have good times with good people. The stuff really doesn't matter…period. I learn that again and again and again.
So many of us make big humongous ginormous life decisions (like college majors, careers, cars, houses, spouses, pets, babies, etc.) at ridiculously young ages and far before we have seen the world at all or built the best possible tool box to actually make those often life-altering decisions. Before we decide on important commitments that will seriously change the course of our existence on this planet, I say get lost, go broke, laugh with strangers, try that weird thing, feel uncomfortable, open your mind, don't listen to naysayers. Move to that place you've always been curious about, quit whatever is breaking your heart or sucking your soul. Get up early, stay up late, work hard for what you want and it will all come together. Get your own life, don't live someone else's.
Hit the "road," Jack, Jill, and everyone else who's young bucket list is overflowing! Collect people and experiences, not stuff. I'll be thinking of you with big smiles as I hit the road myself here soon, imagining all the awesome adventures you'll have.
#DoStuffDontBuyStuff #Explore #LiveTheLifeYouWantToLive