June 8, 2016
In
BLR Memorial Travel Scholarship Fund, BLR Play It Forward 2016, Blue Lollipop Road Memorial Scholarship, blue lollipops, Do good, Inspiration, People, Photos, play, Strong Mojo, Today Is The Day, Vermont
blr play it forward 2016 kicks off one month from today!
What happens at Play It Forward, you ask?
All awesome things like friends, families, and neighbors, coming together (new and old), lots of socializing fun, honoring people we love who are no longer with us, and gifting scholarship dollars to deserving high school students to help support their travel goals. Doing good and p(L)aying forward to give back, makes everyone smile:
We are all hands in for our community kind of gals! So what's in the hopper for this year? Well check out our event poster: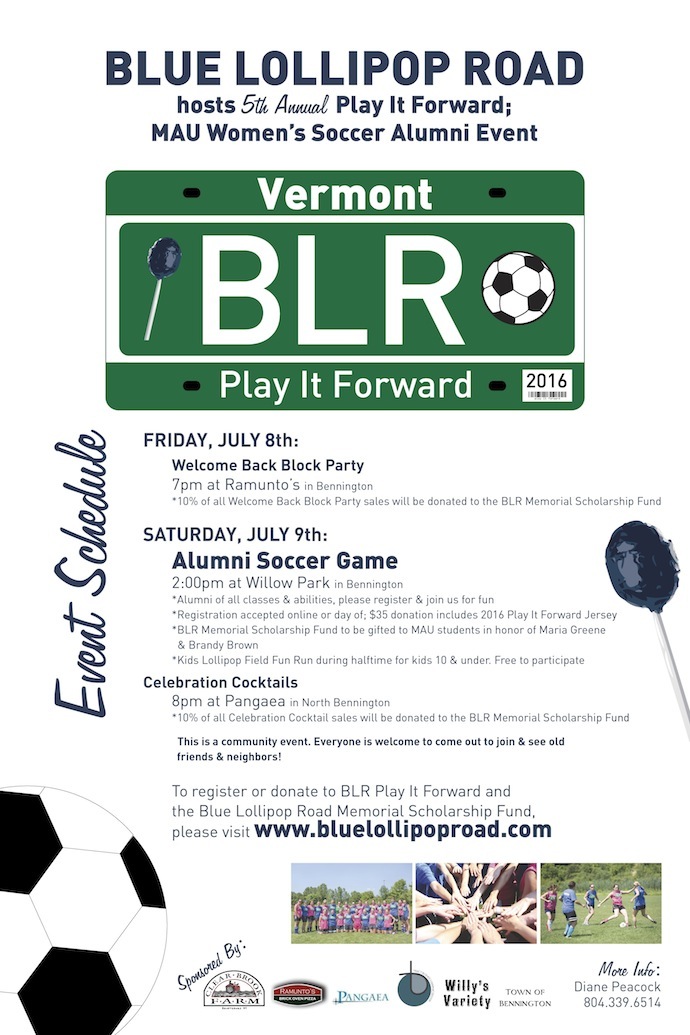 …and mark your calendars to join us!

If you can't join us in some way for this great weekend in Vermont, maybe think about what really matters to you, and make your own community give back wherever you are. Our Play It Forward theme; Remember. Celebrate. Live:
*Remember where you came from
*Celebrate the memories you have
*Live like today is the day
Pretty good rules to live by, right?
Let's all go and put some more love into the world by being Strong Mojo Warriors. Here we go, year 5!
#RemembercelebrateLive #PlayForwardGiveBack #Community
*(A shout out and huge thanks here to Nicole Sauer for her great photos from our 2015 event, and Tracy Bushee-Boudreau for her continued fabulous logo and poster designs each year!)*