baby it's cold outside
…but It's nice and toasty here at one of my favorite places on the planet; The Blue Benn Diner.
27 degree VT – you've got nothing on a hot cup of coffee and a counter seat here!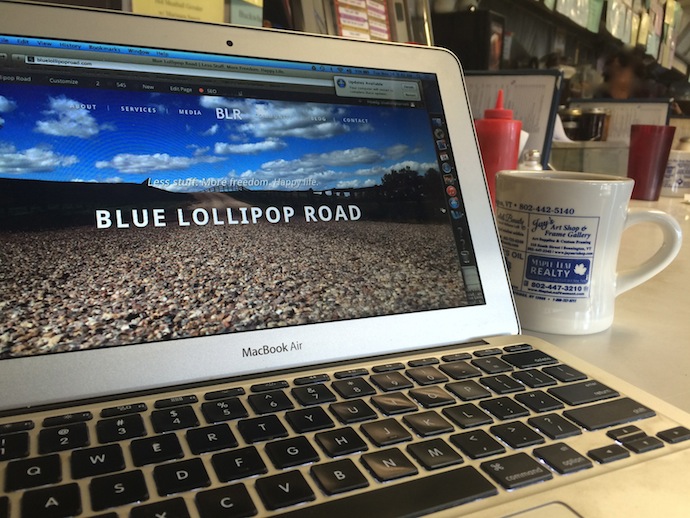 If you ever plan to travel through Southern Vermont, make sure to put this on your list of places to nosh. I've probably written about this place now about 100 times. Never gets old and I can never get enough. You will love it that much, too. I promise.
This is my office today. Where do you work?
#LessStuffMoreDinerHappyLife #Travel #Vermont