rolling with the mojo
I should add "can take photos while driving" to my resume.
Ok- maybe not.
Wouldn't you know it, right after I wrote this yesterday, about my Mojo Warrior friend, I pulled onto the street and right behind this license plate!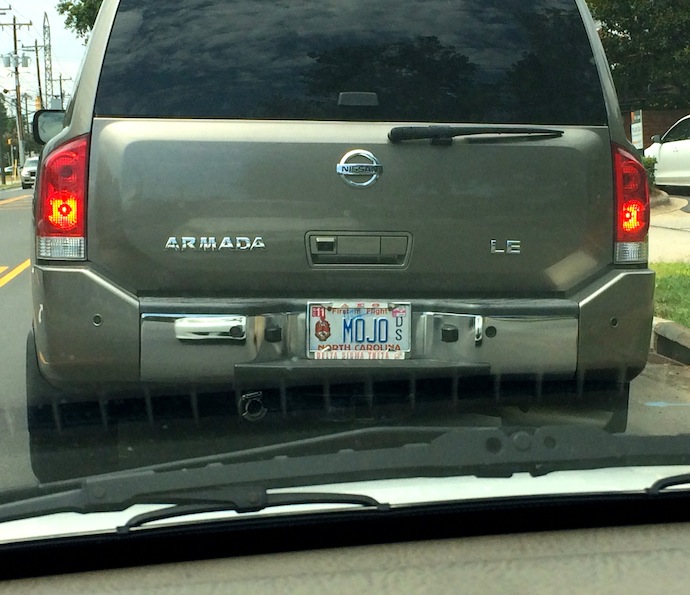 If you've been around the land of Blue Lollipop Road, like- ever, you know that Mojo is is my jam, the magic, the bomb. It's even tattooed on my body: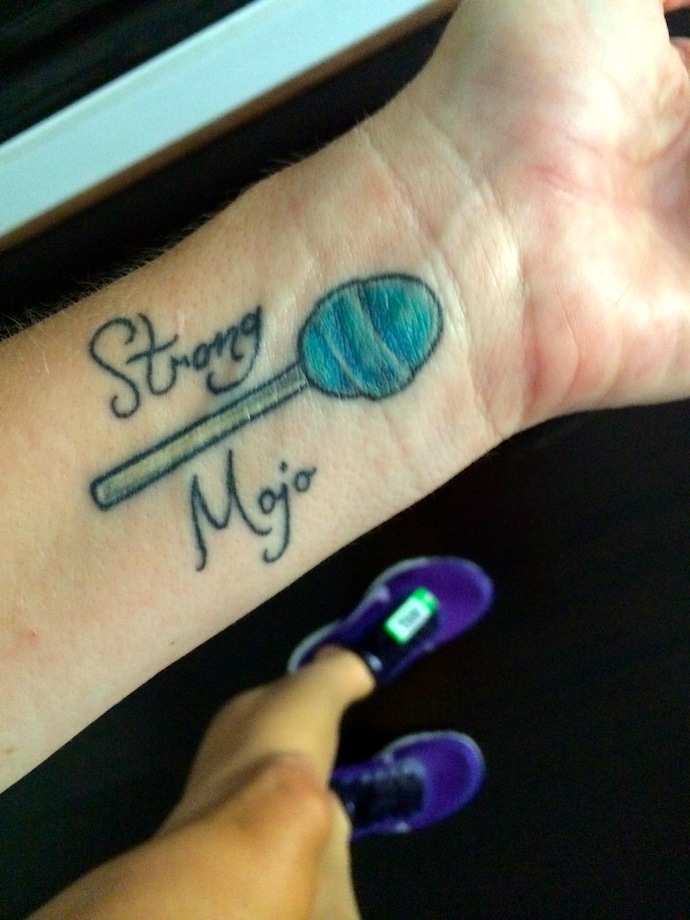 …so imagine my happy surprise to drive right behind that car. I never spotted a plate like that in all my years as a road warrior. (And I spent a lot of years on the road!)
Pure coincidence? Irony? Meant to be? Hmmm…
I've been talking a lot about Mojo flowing over the past month, for many reasons and especially after our awesomely successful 4th Annual BLR Play It Forward Event. Indeed it is my friends. Let it flow. Someone is buzzing around to remind us that Mojo always wins.
#StrongMojo #Signs #GameOn