making it up heartbreak hill
"You've created quite a life for yourself!"
"You seem so well adjusted and like you are doing great!"
Thanks. I guess that's true. I have, and I am. Or at least I'm trying. (Have I ever mentioned, I've definitely had plenty of thoughts about just floating out to sea and never coming back, or drinking myself into oblivion? I force myself not to do hose kind of things, however. We all know problems don't go away just because you disappear for a while or get wasted.)
The quotes above are what I've heard since I started writing here in 2008, and more regularly recently. I get a lot of "you're so lucky!"'s and "I wish I could do that!"'s. I've been gifted quite the fury of compliments for my so called perfect life over the years.
I have to laugh and shake my head. It's perfect alright. A perfectly beautiful mess.
The past 6 weeks are close to the worst I've ever had. I can handle a lot so that's very hard for me to admit, but It's the truth. Recent happenings in/around/to me, include, but are not limited to; Illness, death, heartbreak, loneliness, sadness, life turning upside down, unexpected unpleasant surprises, exhaustion, sleeplessness, lack of appetite, and more. Lots more, and It's probably not going to stop anytime soon.
You didn't think I was immune to these kind of things just because I write a seize the day blog and stand proudly on my soap box shouting that anything is possible, did you?
Ok. Glad we have that straight.
During my early morning before the sun really rose, most humans aren't even awake yet, run on the beach this morning: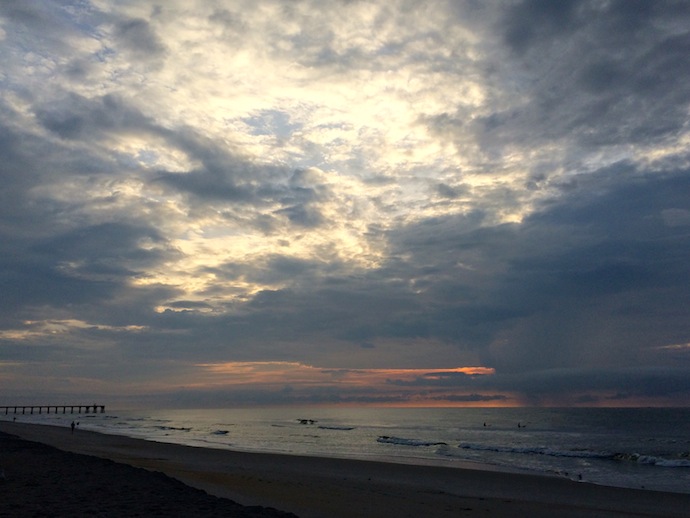 …forcing my bare tired feet to go, I kept thinking about 1.) How awesome it was to have my toes in the sand. 2.) How much I wish nothing bad would happen to the people I love. 3.) How much I wish all the people in the land were more comfortable talking about real stuff, the raw stuff, the dirty laundry.
Did I want to hit the snooze button this morning? Yep. Did I remember that reality seriously bites as soon as I opened up my eyes? Yep. Did I stay lying there feeling sorry for myself? Nope. (Sometimes I do though, and that's Ok and very necessary.)
(Insert AA meeting theme tone here.) My name is Diane, and I am a regular person with plenty of problems, just like you. I'm not fancy because I post pretty pictures here. I'm not cooler or smarter or richer than you because I travel. I don't have magical powers that make unicorns and rainbows appear, and I am not "lucky" that I have a lot of energy and a good attitude. This is a practice, and one I take very seriously. I have to practice every day to stay happy and keep trucking. We're talking double-session style in 102 degree heat exhausting kinda practice that is really hard, and really not so fun. This life ain't easy, peeps- for any of us.
Here's how I cheerlead my butt outta bed when life's got me down and swirling in the 3-ring circus of hot-mess bonanza:
While I'm getting kicked, and kicked, and kicked, when life is laughing in my face with that cruel, cruel, maniacal laugh, when I get up, brush myself off still trying to hold that positive outlook- let's try again smile, and I stand up, then it smashes me in the face with that shovel one more time again, I do all I can to remember it could be so much worse, then I stare into that black hole/fiery dragon/billion pound crater hovering above me, and tell it 50 ways to go fuck itself because that shit is not allowed at my party thankyouverymuch.
Boom.
What other choice do I have? What other choice do YOU have?
If you think you are the only one in the world reading this feeling like you've been beaten with a case of whoop-ass cans, and more times than one, you're not. If you think you are the only one with that unbearable stress, sadness or embarrassment about something, you're not. If you think you're the only one who's ever royally screwed something up, ummm…not so. If you think that guy or girl sitting next to you at Starbucks, smiling and looking all fly in those freshly pressed business clothes sipping that $5 latte has it all figured out-think again.
Guys, this life is a shit show for all of us. If you want to create "quite a life for yourself", It's a CHOICE. You must train and practice like It's a marathon. A long, painful race that in the end should theoretically leave us smiling, proud, and feeling like it was all totally worth it. Accept this 26.2 gazillion mile run with 1/2 the water stops along the way stocked full of cups with dirty, filthy mud to drink, and other 1/2 bubbling over with Dom Perignon. Collect your metal at the end, and go find your friends and family to celebrate with. Share your stories of trial and error, pulled muscles, aches, pains, and Heartbreak Hill. Everybody has to make it up Heartbreak Hill sooner or later, and that trek is so much easier if you build a good team around you.
If you find yourself alone, in fact seeing that there is an "I" in your current team, find something to look at that inspires you: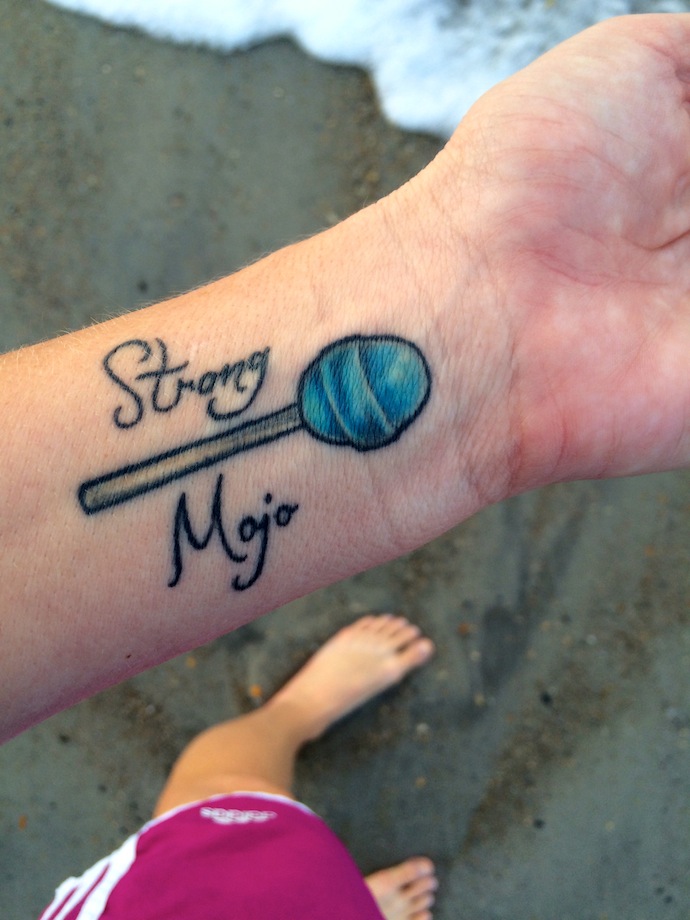 …and keep pushing.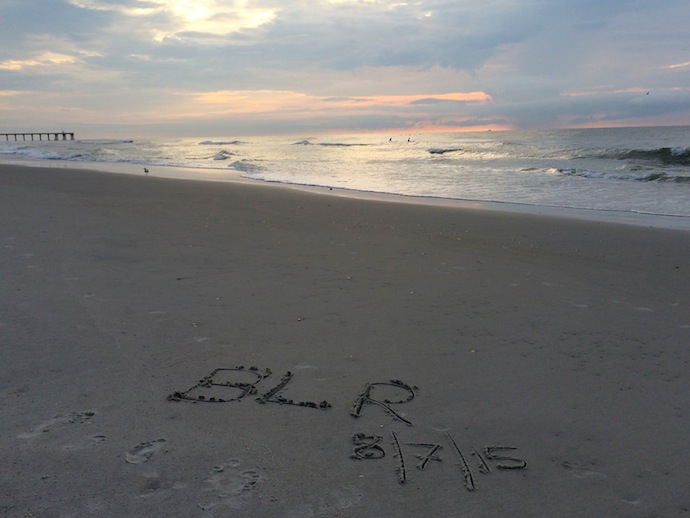 …at least that's what I do. I've got to believe that when it feels like the world is collapsing, there are good lessons to be learned and some amazing things to see on the other side of it all. I hope you believe that too.
#MorningMojo #HardLessons #Choices