365 day reflections
On this day last year, I was watching a big game at Panther's/Bank of America Stadium between Liverpool FC & AC Milan as part of the Guinness International Champions Cup with my best friend: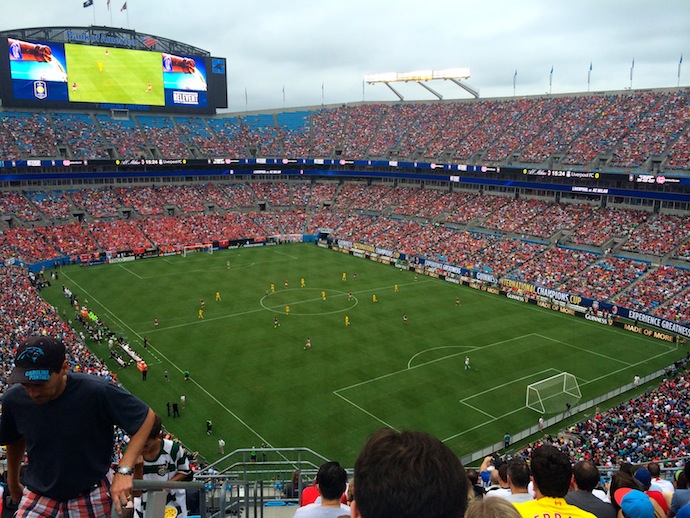 Often times like today, when I'm sipping my morning coffee in silence, I think about where I was exactly one year ago. I jog my memory, then scroll photos to make connections to what I was doing, who I was with, how I was feeling, and how or how not any/all of that has changed. When I reflect, occasionally I feel a bit mad at myself because I know I could have and should have done some things better, and sometimes I laugh & shake my head at myself thinking of embarrassing things I have said or done. The constant that is always there though, in these flashback to the last year moments, is that I always feel a sense of pride for trying my best even when I am tripping up, slipping up, and looking like an idiot while eating huge pieces of humble pie along the way. Mostly, my heart feels full because I'm so lucky to still be here on this planet, healthy, with good friends & family, and I get a chance from this moment on to be better, do better, give more, and live more.
Here's to recognizing & accepting where you've been, because if you don't look back and see, you can't move forward and be.
#LiveAndLearn #NobodysPerfect #TheRideOfLife