somebody cares
I read this article in today's Charlotte Observer: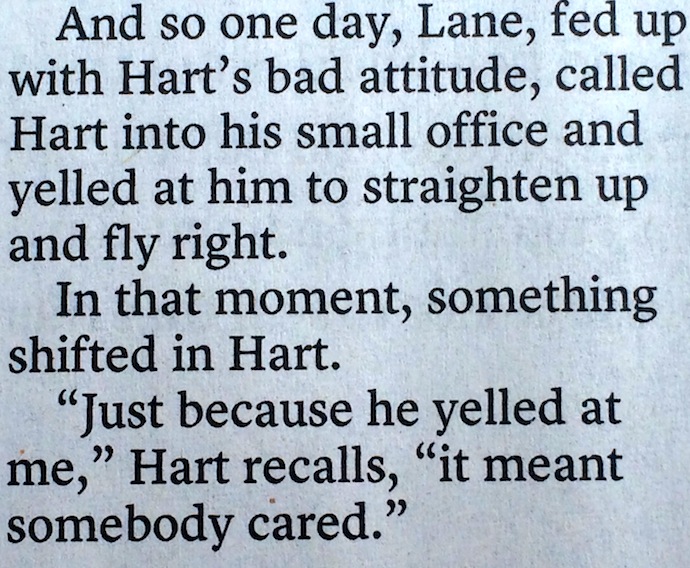 The "Just because he yelled at me," Hart recalls "it meant somebody cared." stuck out to me (along with a whole lot of other things from this piece.)
I met someone many years ago who when talking about his work life, shared with me when it came to caring, he'd tell his staff they shouldn't worry about why he would ride their butts/harp on them for striving to be better/their best. He told them they should never worry about when he was being tough on them, but they should worry about when he wasn't tough, because that would mean he'd given up on them.
I'd like to think that anyone out there knows, that those who care the most speak up and risk the backlash. It's not always easy. The easier route is always glazing over, letting things ride, or brushing off the important. In the end, what does that do, though? Does staying silent make us great? Does not speaking up or standing up make a difference? Does not pushing the ones you believe so entirely in, who might not believe in themselves, feel like the right thing?
Those who might seem like they're regularly tearing you a new one, the ones who always call you out, those who endlessly poke & pick- they're the ones who care the most. When people care, they stick around and speak up. We should all remember that those thorns in our sides are only a good thing, and they're the ones who love us the most. There are few people in the world who know what we are capable of, and want to do anything and everything they can to encourage us to be that trueness. We should thank them for that.
#BeYou #ToughLove #SpeakUp