this week last year
Because I am a nerd, and I live a life of reflections, I thought I'd peruse the ol' iPhoto today to see what I was up to during this week last year. I found photos of cocktails & dinner in Charleston during a work trip!
Check out our visit to Xiao Bao Biscuit- recommendation from an old foodie friend who lives in Charleston: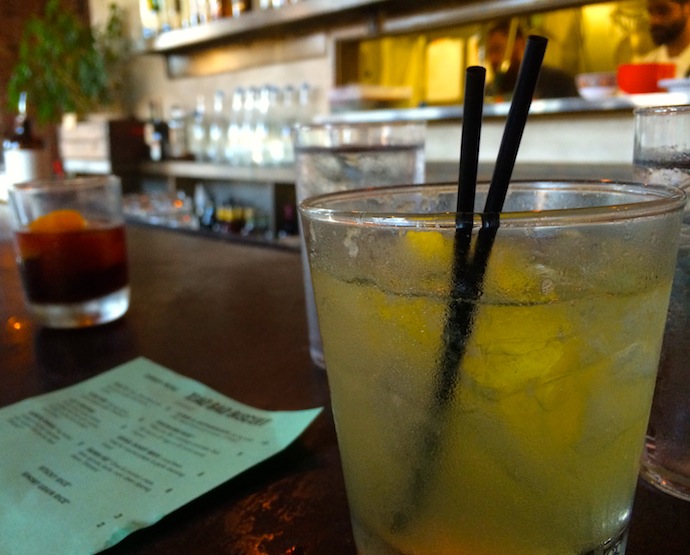 Xiao Bow Biscuit is located in an old auto shop/garage and a cool, hip, clean space. The servers/bartenders were all attractive & fit young guys wearing simple grey v-neck t-shirts. (Ahem, single ladies- let's just say charm, talent, and good bod be found here. Come one and all! Meow.) We ordered the recommended cabbage pancake from the menu, which I usually would have made the barf face at, until it came and I ate it- then we ordered a second one because it was that good:
Who likes cabbage?! I do now.
My silly partner in crime mimicked what the fish he ordered looked like: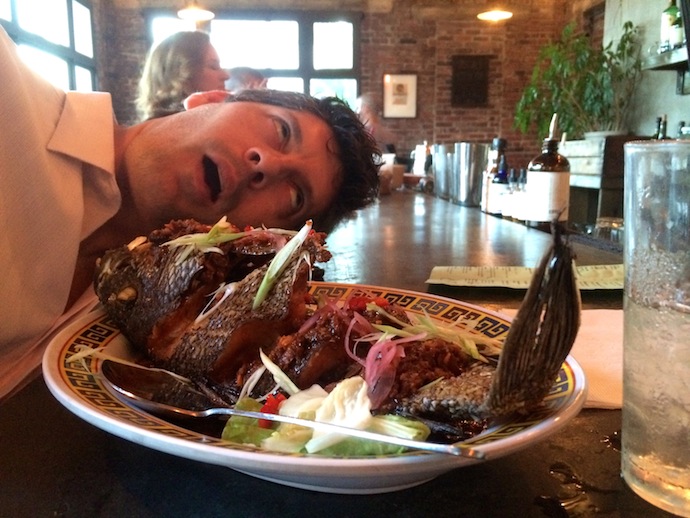 I'm not a fish girl, so this was not my thing, but he was like a ravenous beast in heaven eating dinner. Results?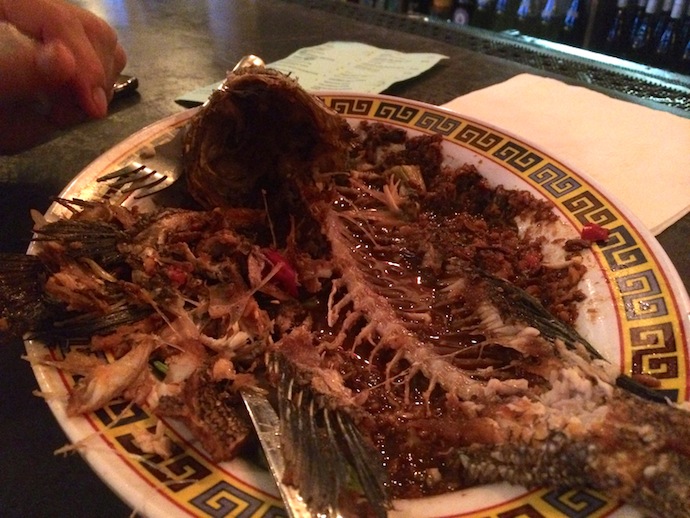 …just skin & bones, baby!
We had a great time here, then wandered the streets to the next recommended bar where we got yummy cocktails & dessert. Charleston is chucked full of endless delicious eateries and places to get good drinks. Mark your calendar and plan a trip to this little charming southern city- you will be glad you did.
#RoadTrips #Flashback #Foodies