b*tch stole my book title/subject/vibe! (again.)
From a friend this morning via text:

I went to a bookstore yesterday to try to find this book I've been wanting to read…they were sold out of that book, but I came across this in my search and had to get it for you: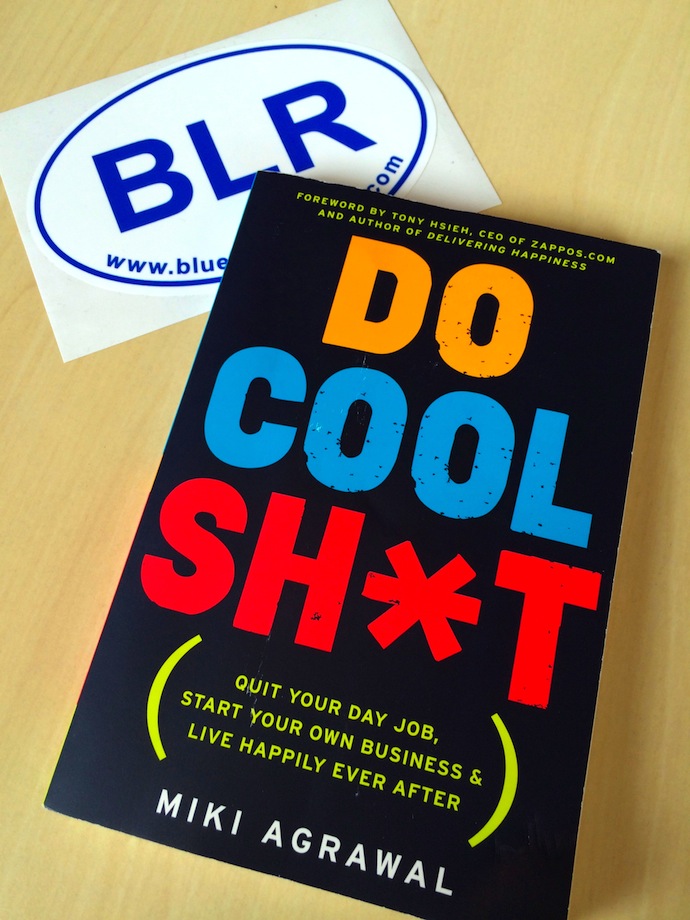 (The photo came in on my phone screen and the text continued…)
I don't know anything about it, but it seemed too Peacock-esque to pass up:)
Do cool sh*T? Quit your day job, start your own business and live happily ever after?! Does this author live inside my head or what? (And I guess my friends know me pretty well, too.)
Recently, I wrote this post after my sister sent me Jen Sincero's Badass book that I read in about 22 seconds. That was just a couple months ago and here pops in the above book. (I see a pattern here.) I haven't yet read a page in this one, but I have a feeling based on the title and what I read about the author, I'm going to love it.
Did Jen Sincero or Miki Agrawal "steal" anything from me? No, of course not, they just beat me to the punch on finishing & publishing books like these, and jumping out to the world in a focused way asking for people to pay for sharing their knowledge & experience. (Man I have to get better at that whole charging for the value I bring to the table, thing.) At least I've been plugging along with my book, so sometime this century you will see me shamelessly self promoting my written words all typed and bound so pretty on shelves around the world.
This will happen.
Until then, I will take extra motivation and inspiration from badass & cool (see what I did there? HA!) author ladies like these.
Are you doing cool sh*t, or at least trying to?
Thanks for the book, A!
#LifeIsShortDoCoolShit #TodayIsTheDay #BeatOfMyOwnDrum