holy crawfish boil
They say don't play with your food, but I couldn't resist the other day when the first of two crawfish boils began:
Those suckers didn't have long to live in that bucket before getting boiled up and spread out for the feast: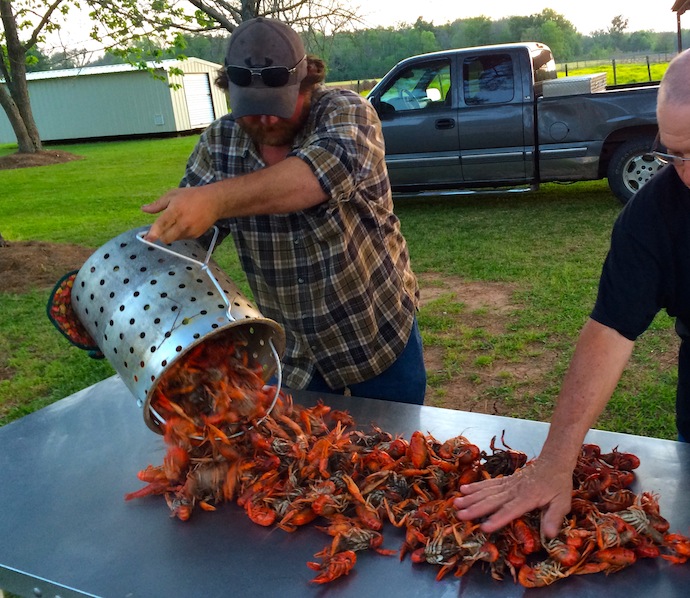 And I thought I got excited about food? Well, this sweet Cajun could give me a run for my food love money diving in the way he did: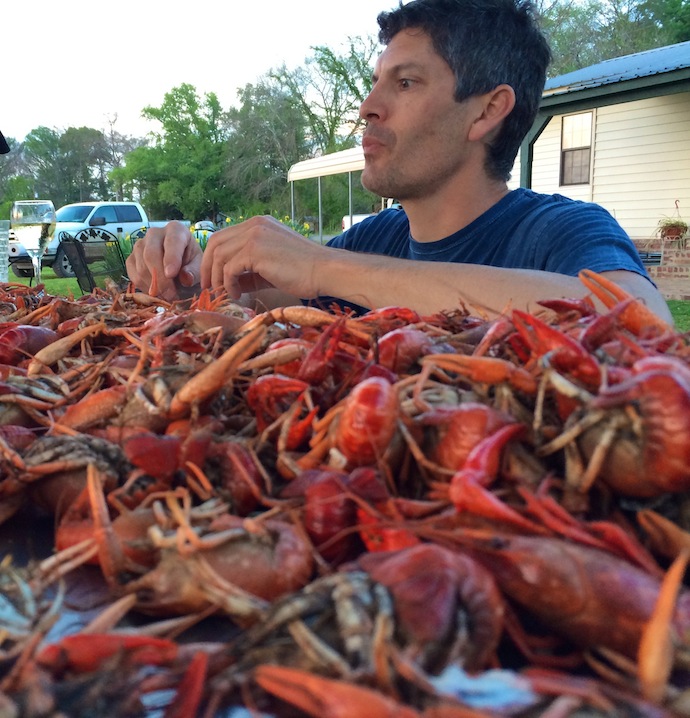 Could his face be any closer to the table? I love it the pure focus. Three men put down 15 pounds of crawfish that night, and the next night? Another 30 pounds with a different crew at a camp site: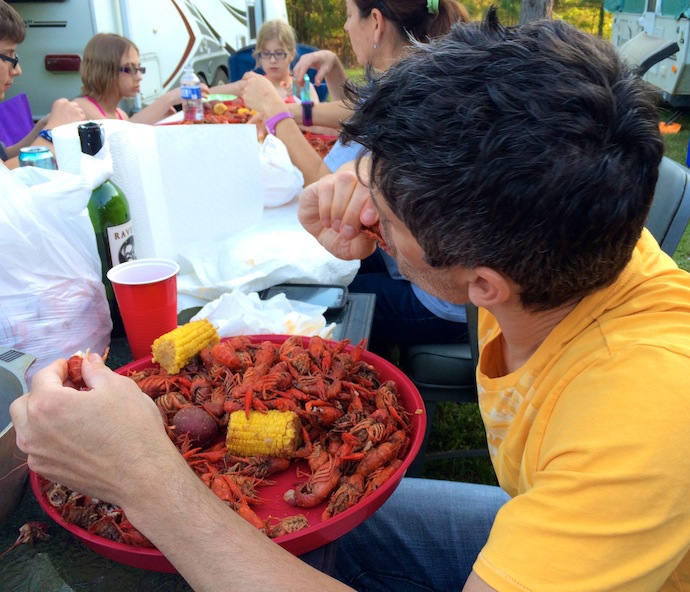 I've been to Louisiana before, but boy this time I realize, it is indeed like a whole different country down here. My "No thank you, I don't eat any fish/seafood" responses to meal-offerings, have left many of these kind, generous locals horrified (but I think secretly glad they can have my share of the clawed crustaceans:) I've opted to indulge in the 9 billion doughnuts available at various unexpected roadside shacks we've encountered: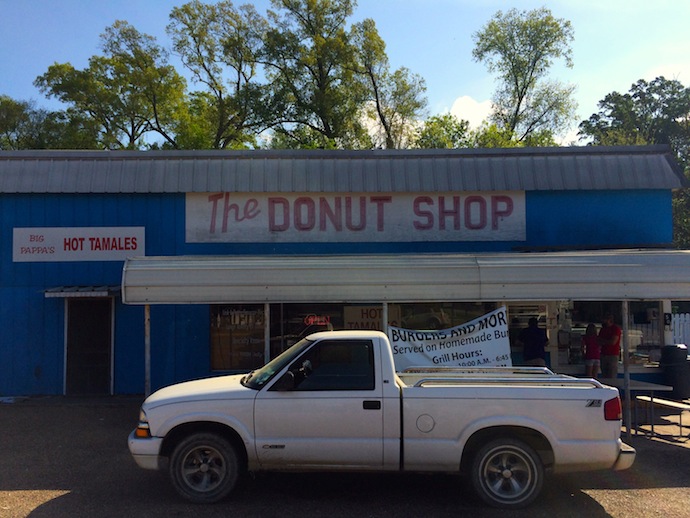 Here are two of the four we noshed on in the sunshine at the picnic table: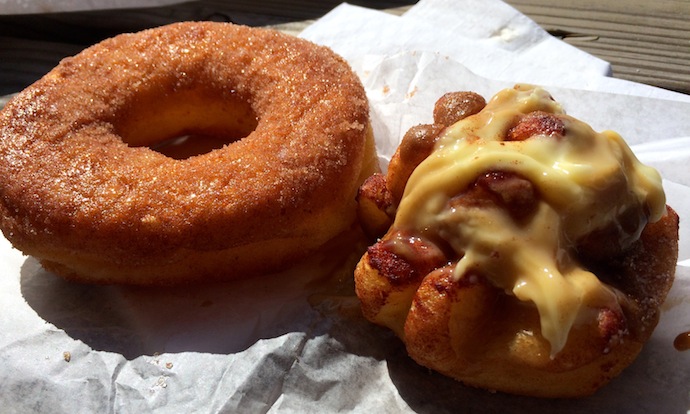 Needless to say we aren't going hungry this week here in Cajun Country.
How do you feast locally?
#RoadFood #CajunCountry #LifeOnTheBlueLollipopRoad