headin' down to the bayou
There's a Cajun in my life, so we're heading down to where crawfish is a main food group, and hot sauce is believed to be the only condiment needed.
ROAD TRIP!
After a night in the tent at the Jellystone Campground (HA! Yes, for real) where the bathroom and shower doors were on lockdown, we stopped for breakfast feeling nice n' greasy at the Georgia Express Diner: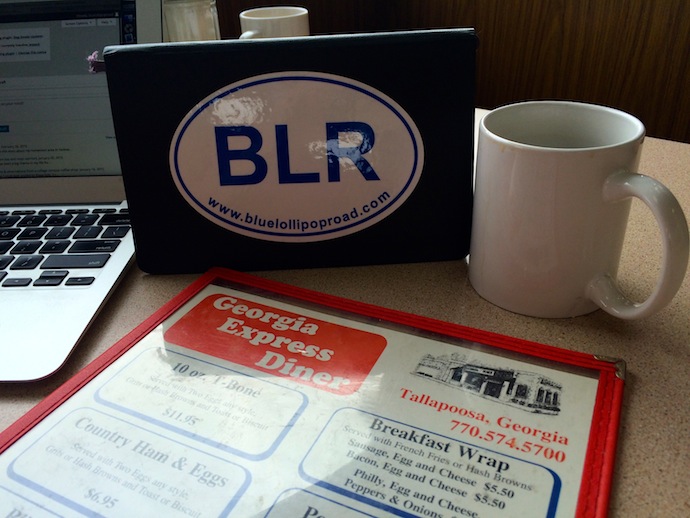 …where couldn't wait to take a bite:
"Y'alls" were swirling around this place like the Tasmanian devil on his fastest day, and we were out the door filled with pancakes, cheesy-egg biscuits, omelette's, grits, toast, and too much coffee for $12.89: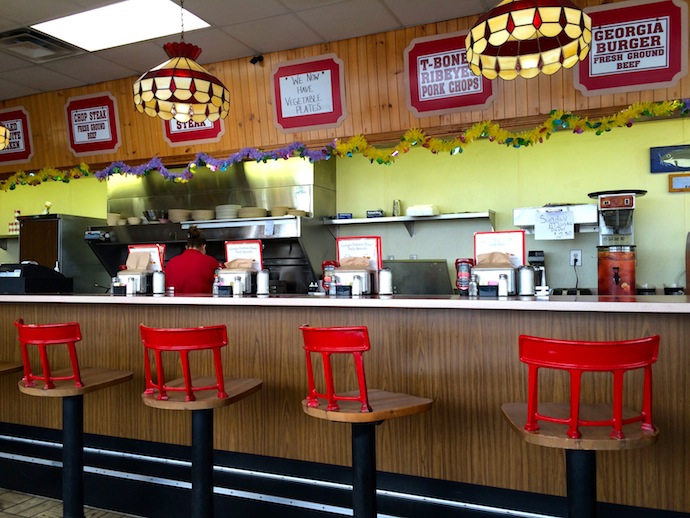 Our waitress fully fit the southern stereotype, sweet as pie as you'd imagine. Mornings like these I absolutely love; The randomness on the road and connecting with strangers hearing their stories in a place unfamiliar.
Tent camping, cheap diner breakfast, and learning about how other people live. Ahhh…travel.
How do you find adventure?
#RoadTrip #Georgia #Diner