stuffed with thanks
I'd like to think I live a life of thanks giving. I wake up everyday, think about why I started Blue Lollipop Road, and why it is so important to me to do work that matters and be around people I love. I'm constantly reminded that time is precious and as I've written recently- I've thought about my own fate more lately than ever. Not a bad thing- just a holy sh*t thing; I'm not getting any younger and I have more and more of a desire than ever to live as much as possible. "They", those people that told me years ago "Time passes even quicker as you get older- just wait." They were right! I believe them now.
The Thanksgiving Holiday for me this year was a "Friendsgiving" once again. If you know me, you know I love my family more than anything, but I sort of boycotted the holiday stress/expensive/madness/freak-out/travel/shop/expectation-fest years ago, so I don't usually spend any actual holidays with my blood. We talk nearly everyday in some fashion, we make a point to see each other several times a year, and well- if I can pat us all on the back for a second, I think we all have our priorities pretty straight about that. We don't want to fight traffic, we don't care about gifts, we'd rather spend the 100 bucks on 5 breakfasts out at our favorite diner when we visit back home, we save up and buy the gas or (much cheaper off-peak time) plane ticket to travel to see each other, and when we get there, we usually do little more than hang out, take walks, and chat over coffee and a treat of some kind on a patio together.
I'm so thankful for my unconventional family.
Back to this years' turkey feast at a friends house, we set a pretty table: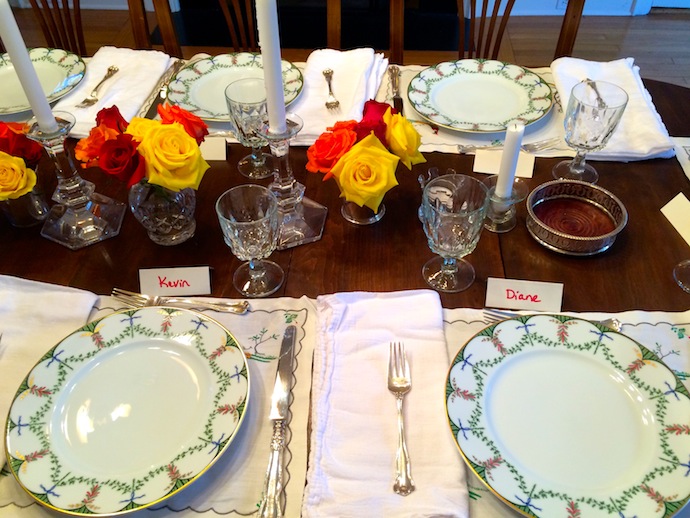 …and took in a pretty sunset: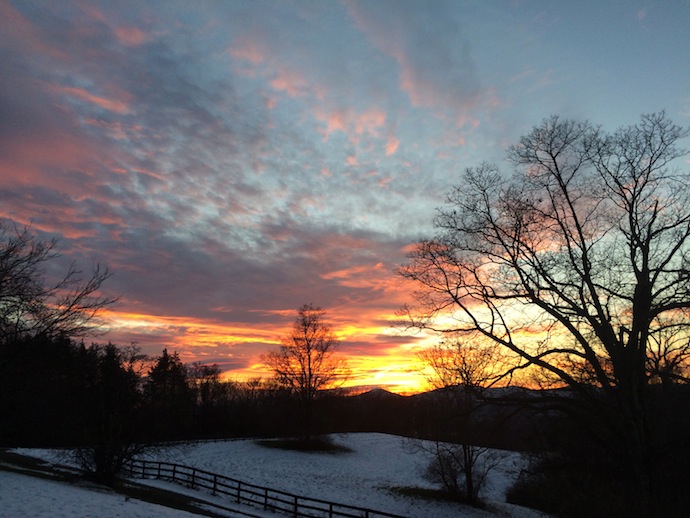 Lucky us.
Of course my family and I were having a photo text-off about what we were cooking as I enjoyed time with my friends. Love technology for that. If only Thanksgiving day text messages came through with those delicious food smells…
How do you celebrate the season?
#AlwaysThanksgiving #FeastWithFriends #Framily