200 here we come
Oh the places my little BLR-Mobile and I have been together. We're nearing 200k and It's just the beginning. I took this today: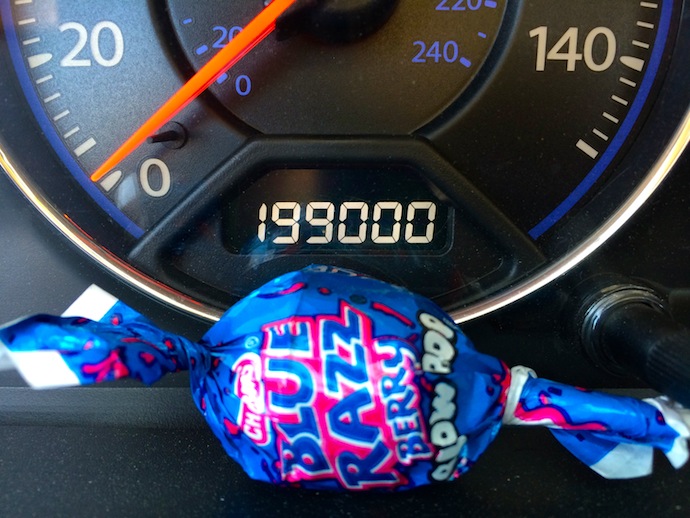 It shouldn't take me much longer to rack up another thousand. Maybe Honda will sponsor another one of my road trips soon. (Wink, wink, nudge, nudge, Honda…:)
Here's to the road!
Where are you driving?
#HondaLove #RoadTrips #LifeOnTheBlueLollipopRoad