1.31.18
I help clients get unstuck. That means I work with people to create the LIFESTYLE they want. Typically this is after (ahem) sh*t has hit the fan and change is forced from not so fun situations. (Death, divorce, debt.) When we're unfortunately split open to the core, there seems to be an odd magical lightbulb that goes off which makes us stop and think a little more about what really matters.
I LOVE MY JOB.
Really good things can come from change. Like these garbage bags: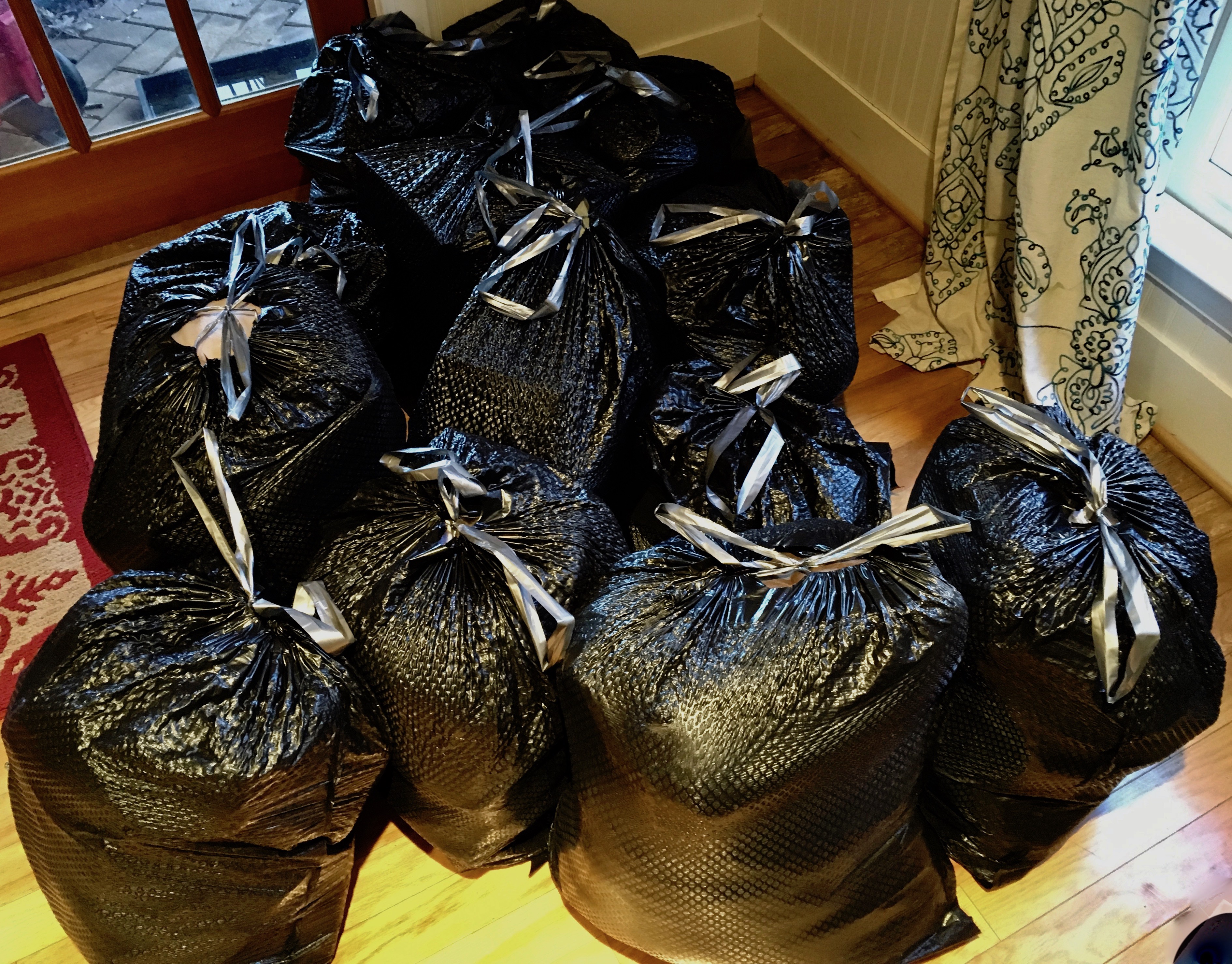 Today I celebrate hyperlocal donations to people in need from those who have too much.
What's in the bags? Books, movies, games, music, towels, and linens. They all went to a local battered women's placement office and shelter.
I've donated probably millions of dollars worth of client items since starting my business. One mans trash is another mans treasure indeed. Leaving it all behind and running towards the life you really want can be scary, but those things you say goodbye to, can make a huge impact on someone else's. Everybody wins.
Today is the day. What are you waiting for?
#LessStuffMoreFreedomHappyLife #LiveSimpleDoMore #LoveYourWork
*Ready to get unstuck? Call me! (804.339.6514) I can help.