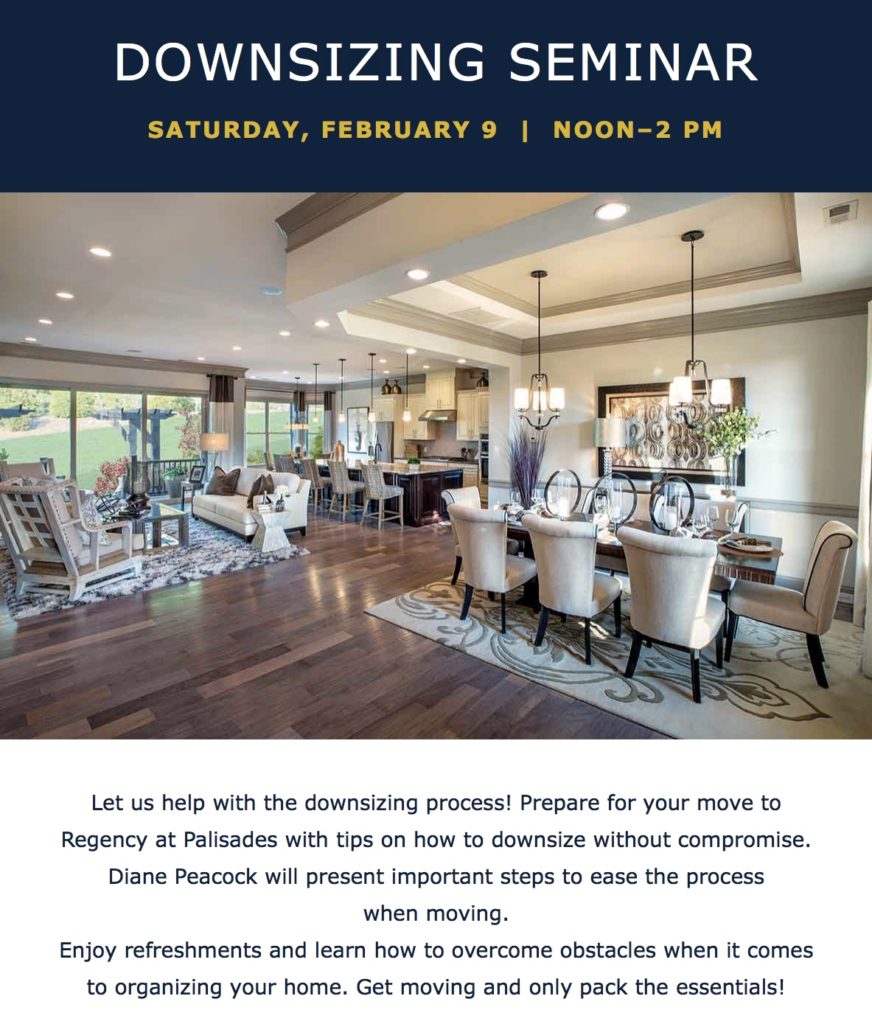 Luxury Home builder, Toll Brothers has asked me to come for a 3rd time to host a downsizing seminar for their prospective and recent home buyers. Tomorrow (Saturday February 8, 2019) I will be at their Regency at Palisades location, just outside of Charlotte, NC. I was at this property last year and LOVED it. During my first visit, I asked the ladies in the office, Is this where our parents move to have more fun than we do?! Pool, golf, club house with chef's kitchen, tennis and bocce courts, massage therapist, fitness center, and more…and all on site? Yes, please. This community is designed for an active lifestyle. (Didn't you know 60 is the new 30?)
So what happens tomorrow? I will casually sit and have a conversation in the gorgeous open living room/kitchen/dining area one of the model homes. I'll advise on how to declutter a lifetime of "stuff," and plan for a path to more freedom and fun. The Palisades homes are not tiny homes, they're between 1,700 – 2,400 square feet. Downsizing doesn't mean living in zero space, it means living simple so you can DO more. It means clearing the chaos from your life, so you have MORE time, space, and money. It means stepping out of the Drone Zone, and getting unstuck.
Are you ready to make a change?
You know I love to talk. Come sit on a couch with me and let's chat about your next chapter…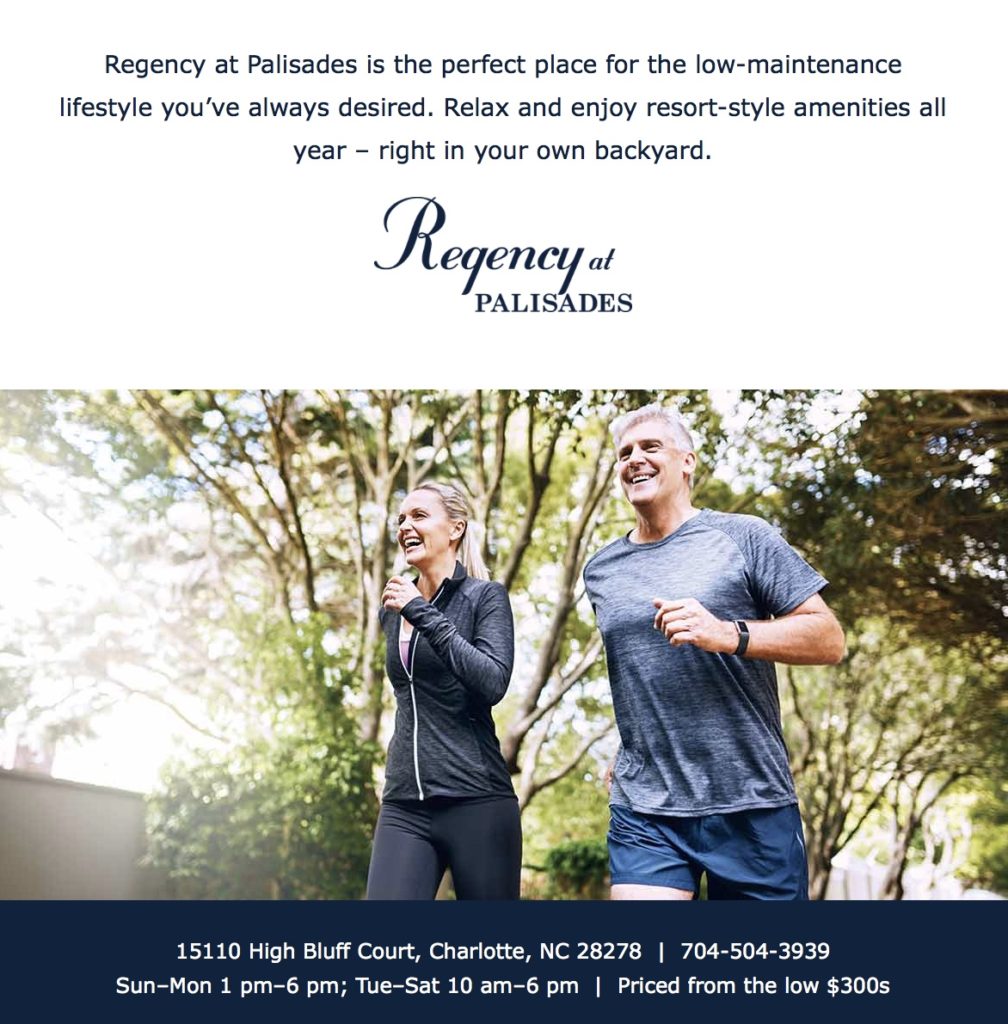 #LessStuffMoreFreedomHappyLife #LiveSimpleDoMore #Downsize