(Originally written Thursday 11/19)
This week has been 150 miles an hour with work. Actually, the past several weeks have been at that speed. I dig it. In fact, I thrive in it. I'm loving my work more than I ever have before. It's pretty awesome. I'm flying high on work life happiness and keeping the chaos for my clients to a minimum even though days end up being like a 3-ring circus sometimes…out of everyone's control. I can understand why people hate the whole moving process, but that of course makes me more and more determined to not only throw the curveballs back during this stressful time for my clients, but make it fun along the way, too.
How do I recharge after corralling all the monkeys and managing the circus?
At the end of a long day, not much feels better than being outside in the air (especially when It's 71 degrees at 6pm in late November) running, then coming and sitting here with my balcony door open to just breathe and reflect for a few minutes: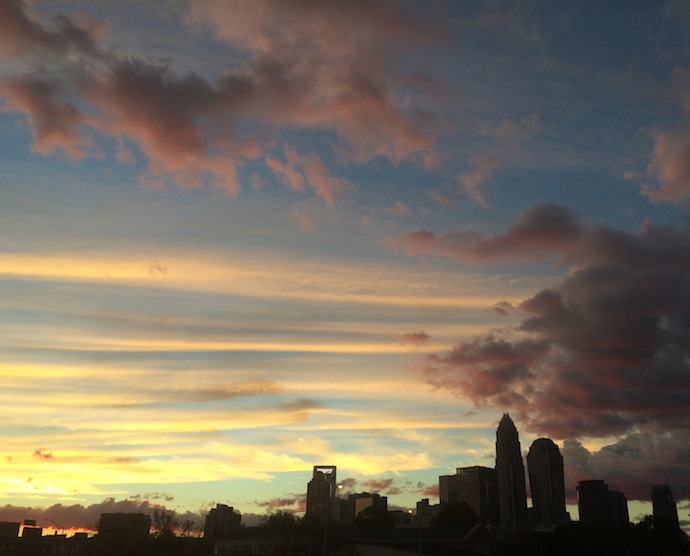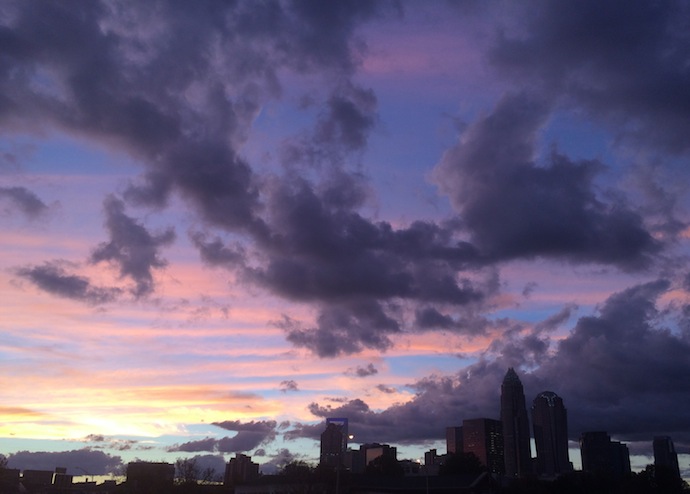 *(No filter, thankyouverymuch:)
Having a body healthy enough to go for that run, even though I'm exhausted makes me feel motivated to do more, and having a clean, safe, clutter-free space to live makes me feel grateful. Combine that with that fact I'm about to go on a huge road trip to feast for Thanksgiving to see people I love and who love me…what more could anyone ask for?
The next time you feel like you're smack dab in the middle of a Barnum & Bailey show, just step outside and move your body to keep your sanity, sweat out the stress, and get a little perspective. That, or grab someone you love and give them a big fat hug. The circus will somehow leave town peacefully on It's own, and you'll be left standing there remembering the things that really matter.
#LessStuffMoreFreshAirHappyLife #GetMoving #Sunset