August 13, 2015
In
BLR Memorial Travel Scholarship Fund, BLR Play it Forward 2012, BLR Play It Forward 2013, BLR Play It Forward 2014, BLR Play It Forward 2015, Blue Lollipop Road Memorial Scholarship, grow, Inspiration, Links, Thank you, Travel, Vermont
I feel like such a proud Mamma today.
Long ago I hired a mousey, quiet, seemingly timid college kid named Crystal to work for me. I saw something special in her I knew for sure most people missed. In the 10+ years since then, I've watched her do amazing work in the communities she's lived in and grow into this strong, intelligent woman who knows exactly who she is. She's this perfect mix of sweet, kind, and silly, but serious and driven too. One of those watch out, you'll never see me coming in all my awesomeness, but I'm going to continue changing the world into more of a positive place kind of people. She posted something on Facebook this morning about her new adventures on the west coast and a new job she's starting. She decided she wanted to move there, made a plan and just did it. No surprise she's already "making it"- she believes in herself and goes for it. Love that girl and her spirit. It has been an honor to tell her potential employers over the years they'd be fools not to hire her because she's the best.
I got an email today from one of my BLR Play It Forward year #1 scholarship winners, Raheema. She graduated in June and told me she was going to SUNY Cortland in the fall. She'll be majoring in athletic training, and doing indoor & outdoor track. Though I've only seen her in person a couple times since 2012, I can sense how much she's grown and I have no doubt she will do amazing things. According to my hometown Mount Anthony Union High School 2015 yearbook, she's Most unforgettable: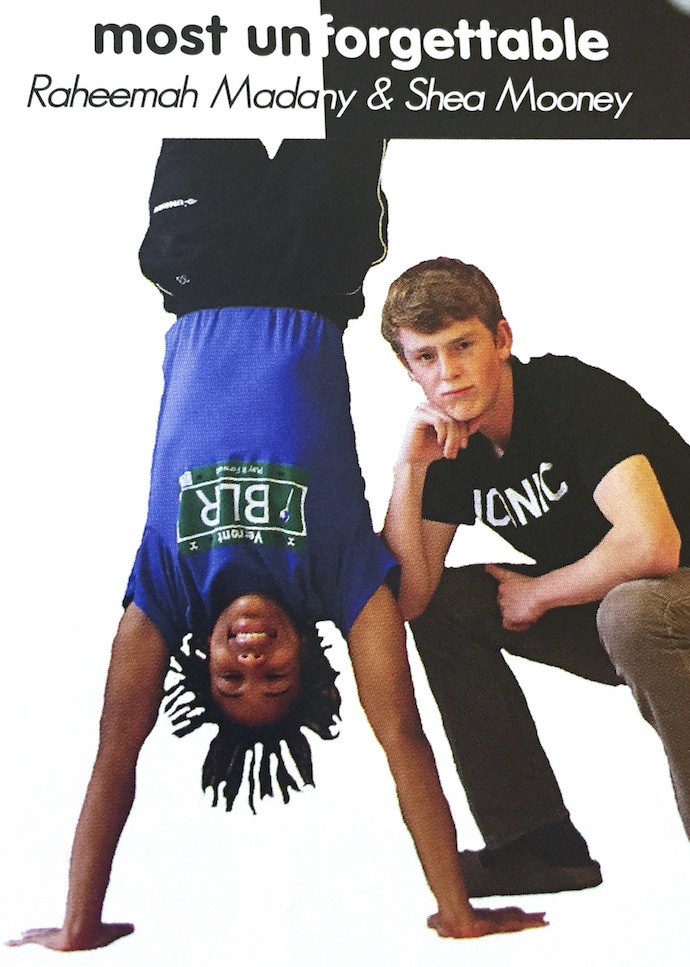 I agree! Another person I've been lucky enough to come across who embodies that undeniable zest for life that always makes everyone she meets, smile.
Then there comes other BLR Memorial Scholarship winners Mercedes Chen & Jami Mathers who came bounding into Willow Park last month for our Alumni Soccer Game portion of BLR Play It Forward, 2015 – with big grins, words of thanks, and gifts for me from their trips they took with their earned scholarship funds: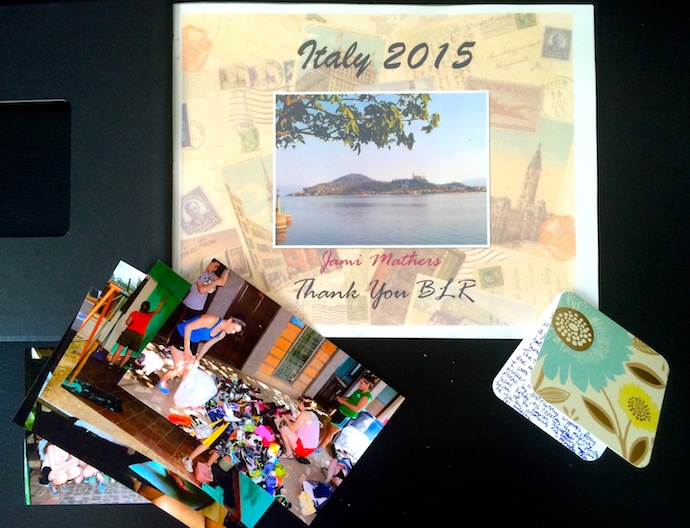 Unfortunately I didn't get to spend but a few seconds with them as I was running around trying to make sure to cover all my event organizer bases, but I could feel from their thanks, and see from their excited faces in the short time we had together- their lives are never going to be the same. They've seen new parts of the world and new parts of themselves. That was precisely my hope, my biggest goal and dream when starting the Blue Lollipop Road Memorial Scholarship Fund.
Life gets crazy, It's not always easy, there are good times and bad, and you wonder if you're ever doing anything right. Then days like today happen and you truly feel the gift that it was indeed possible you made a positive difference in someones life. This is a beautiful feeling.
I'm so proud of these young ladies, so thankful to all the ladies in my life, (some still on this earth, and some in  other places), who've inspired and supported me always. I can't wait to do more to give back for all that's been given to me.
#Unforgettable #PlayForwardGiveBack #Believe