I'm currently in Miami, where the weather is ridiculously amazing for December, the palm trees are draped with Christmas lights, and Cuban food is everywhere. (Hello deliciousness!) This Vermont girl who loves that state, but never did belong in winter- is one happy camper. Jingle Bells is on the hotel radio as I sit here and type next to the pool. It makes me giggle with delight. I feel like I'm living in a Corona commercial and I'm long every minute of it.
Out the door I went for an unplanned adventure this afternoon after way too many hours in front of the computer. 8 miles and serious hippie (what I call my completely blackened sporty-spice flip flop) feet- later, I'm back after a stop at a bookstore, a wander through a surprise -found fancy-pants neighborhood with gorgeous homes and flowers: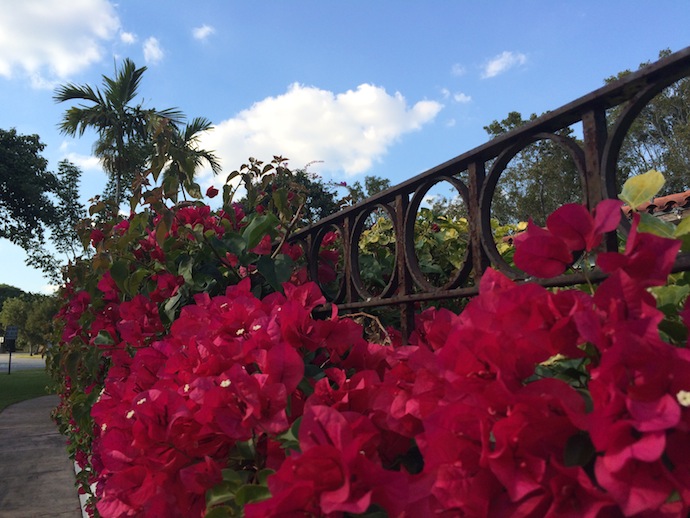 …and two limes: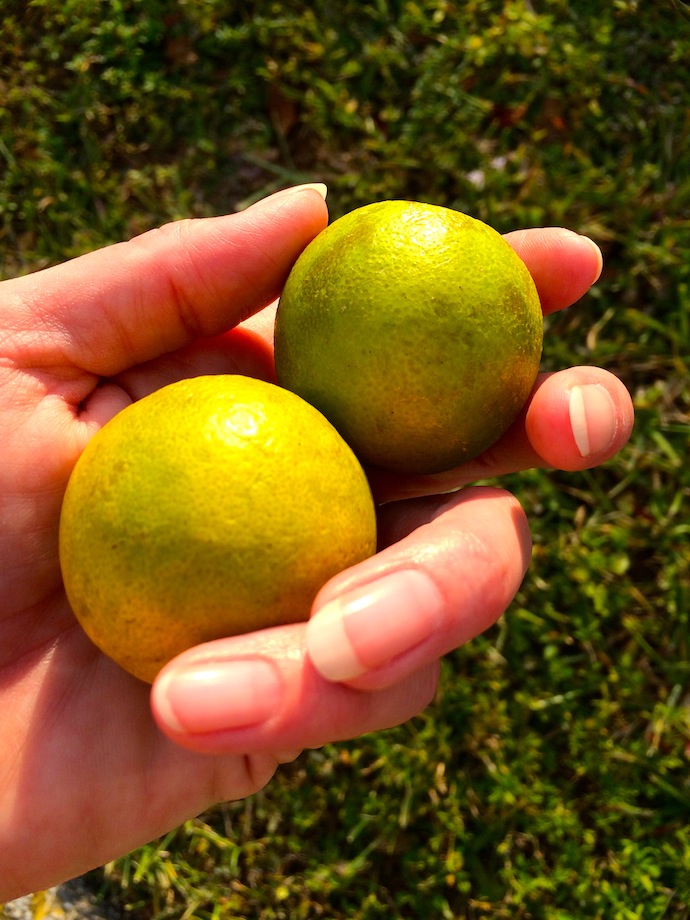 I didn't plan on buying anything on my walk, but I saw a sweet looking old man with a roadside fruit stand, packed full of mangos, oranges, (what I thought were) lemons, and limes- so I stopped to buy a lemon. I figured an ice cold Diet Coke or lemon water after my walk in the sun would taste delicious.
Oh my.
You have never seen 2 strangers laugh so much at each other; one trying to ask for a lemon instead of a lime- the other trying to convince the lemon shopper that a lime was indeed a lemon. (I hate to say even the simplest communication in Spanish is lost on me these days which is pretty embarrassing seeing that I consider myself to be a savvy traveler.) After a 5 minute back-and-forth, I thought Ok well this one (the one I had picked up) does look pretty yellow- I guess it is a lemon, then if he says it is with that big, trustworthy Grandpa smile. I asked the man how much, he tried offering me 10 for a dollar, I told him I only needed 1, gave him a quarter- he insisted on giving me 2, we laughed some more and I was on my way with that never-gets-old meeting a person you will never see again but makes your day smile happiness- back to the hotel to make my cold drink. I laughed out loud and shook my head as I cut my "lemon" open: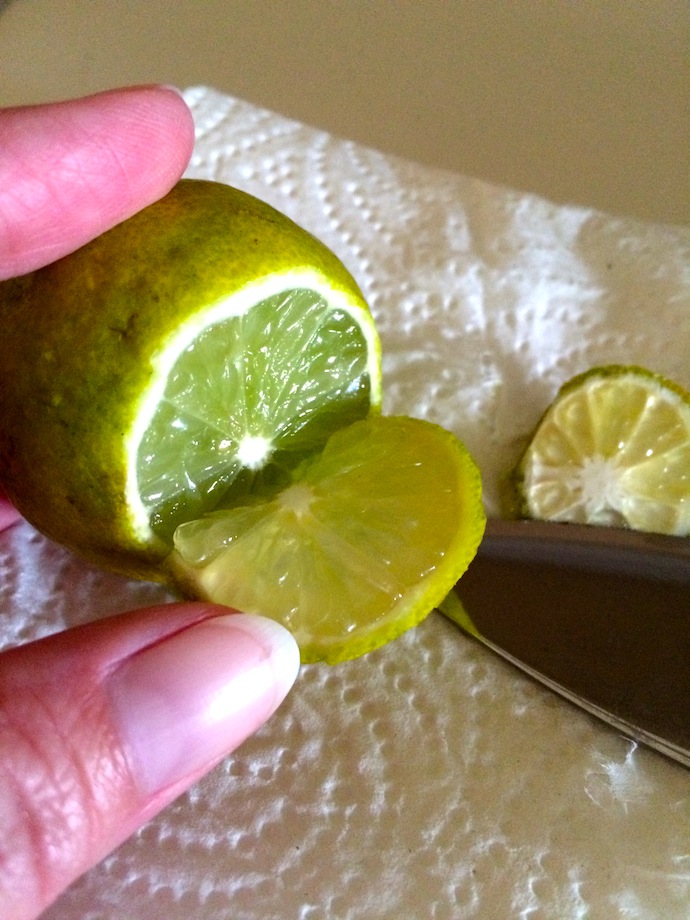 Yep. Totally a lime.
I love it. Thanks for making my day, cute old man with the fruit stand. I wish I had gotten a photo of you! I know you really were just trying to get me exactly what I wanted:)
Oh life's sweet, simple moments. All for a quarter.
When's the last time you wandered with no plan and something awesome happened?
#Travel #LifeIsShortGoOnAnAdventure #LaughingWithStrangers