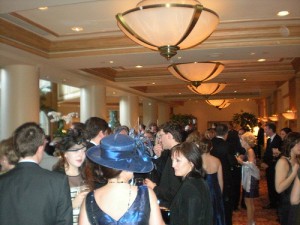 …and this was just the cocktail reception before all the rest of the festivities happened.
Full post to come in the next 2 days. (It's going to be a doozie…I took over a hundred photos!) I had the most fun I have had at an event in I don't know how long, ate absurd amounts of delectable food, met people that could not have been nicer, teared up at the Dad of bride's speech, and boogied the night away. To say it was a crazy blast of fun and marathon wedding celebrating is a severe understatement. I am still flying high from what a beautiful day it was with 200 perfect strangers.
While I complete this Philly and NYC long whirlwind weekend, I'll be off computer spending time and and on to human spending time collecting more great stories to bring back here, so hold tight.
See ya soon!.